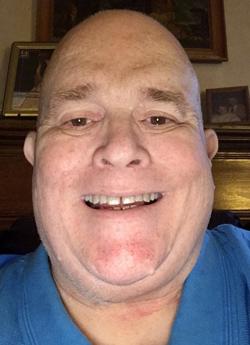 Finally, at the end of this crazy rollercoaster ride in the Patriot Athletic Conference, we've reached a point where we can start talking about clinching playoff berths.
Friday's
biggest game without question is E.E. Smith at Cape Fear. It's no accident Colt coach Jake Thomas sent out an appeal earlier this week asking all former Cape Fear football players to come to
Friday's
game and join the current Colt squad to run onto the field through the school's smoke-filled tunnel prior to kickoff. A glance at the Cape Fear schedule and the Patriot Conference standings shows why. This is Cape Fear's final regular-season game. The Colts are off
next Friday
night.
Meanwhile, they are alone in first place going into
Friday
, a half game ahead of Terry Sanford and Smith. A win drops Smith to two losses in the conference and assures Cape Fear at least a tie in the final standings with Terry Sanford. But if Cape Fear beats Terry Sanford head-to-head, the Colts would clinch the No. 1 state playoff berth in the 3-A classification for the split Patriot Conference.
Speaking of that split, let's turn our attention to South View at Overhills. Despite last week's painful loss to Terry Sanford, South View still has plenty to play for
tonight
. As I mentioned, the Patriot is a split conference with 4-A and 3-A teams. That means there are two No. 1 playoff berths up for grabs.
To take a step closer to clinching that 4-A berth, the Tigers need to defeat Overhills, which would give them wins over both the Jaguars and Pine Forest, the two 4-A teams in the league.
However, just beating Overhills won't clinch the 4-A No. 1 for the Tigers. They also have to finish ahead of both Pine Forest and Overhills in the league standings, and they enter
Friday
tied with Pine Forest at 4-2 in the conference. That means even if South View wins
Friday
, it could lose to Gray's Creek next week, while Pine Forest could win out against Terry Sanford and Overhills and still pass South View for the No. 1 spot.
After
Friday
night, the focus should be a little sharper.
The record: 69-17
I was overdue to take a picking beating, and it finally came last week with a miserable 5-3 record. The games that burned me were Terry Sanford over South View, Gray's Creek over Douglas Byrd and Overhills over Westover.
That dropped the season record to 69-17, but I'm still clinging to 80 percent right at 80.2. This week's schedule doesn't promise too many breathers, either.
E.E. Smith at Cape Fear
– As I explained earlier, this is basically the conference championship game for the Colts. Win this one, and no matter what Terry Sanford does next week against E.E. Smith, Cape Fear clinches a share of the Patriot Conference title and the No. 1 berth from the league in the 3-A playoffs. Jake Thomas and company have been surviving on defense since Justice Galloway-Velazquez went down with an injury. I expect them to do the same
tonight
.
Cape Fear 20, E.E. Smith 18.
Westover at Gray's Creek – The Wolverines have really hit the skids in recent weeks, while Gray's Creek finally got in the win column against Douglas Byrd last Friday. I still like the Wolverines in this one.
Westover 21, Gray's Creek 14.
Jack Britt at Pinecrest – Britt is in the thick of the chase for second place in the Sandhills Conference and has a monster final game next week with Seventy-First. The safe pick is Pinecrest at home, but I think Britt is peaking with four wins in a row since getting hammered at home by Scotland. I like the Buccaneers.
Jack Britt 20, Pinecrest 17.
Pine Forest at Terry Sanford – Terry Sanford is still clinging to a piece of first in the Patriot Conference while Pine Forest is trying to hang on to a shot at the Patriot Conference No. 1 4-A berth. The Bulldogs got a big confidence boost with that South View win, and with the raucous support they've gotten at home this season, I like their chances against the Trojans.
Terry Sanford 28, Pine Forest 21.
Seventy-First at Richmond Senior – This is a critical game for both teams in the chase to stay in the top two in the Sandhills Conference. Seventy-First bounced back quickly from the loss to Scotland, and I know the Falcons won't be overwhelmed by the prospect of facing Richmond on the road.
Seventy-First 18, Richmond Senior 16.
South View at Overhills
– There is no time for sorrows for the Tigers after last week's painful loss to Terry Sanford. They are still in the driver's seat to clinch the No. 1 state 4-A playoff berth from the Patriot Conference as explained earlier. I think they'll regroup and get a little closer to that
tonight
.
South View 20, Overhills 16.
Open date – Douglas Byrd.
Other games:
Trinity Christian 22, Village Christian 14.
Sandhills Titans 30, Fayetteville Christian 8.