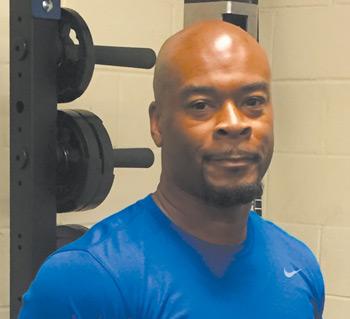 Ernest King, a 1992 graduate of Westover High School, is returning to his alma mater as head football coach, and he's facing a pretty difficult challenge.
King, who was the former coach at E.E. Smith and has been at St. Pauls the last couple of seasons, replaces Craig Raye, who served one year as coach of the Wolverines.
King takes over a Wolverine team that went 4-8 last year and lost to powerful Southern Nash in the first round of the state 3-A football playoffs.
The timing of King's return to Westover is complicated by how limited he'll be in assessing his team before the first official day of fall practice on July 30.
There are two mandatory dead periods in July. One already took place the week of July Fourth. The second is the week of the North Carolina Coaches Association clinic and East-West All-Star games starting July 16.
That gives King barely two weeks to see what he has returning. Further complicating matters, he's got to hire almost a full staff of assistant coaches. The only coach back from last season is head wrestling coach Bennie Tillman, who assisted with football last season.
King also needs to establish some continuity quickly as he's the third head coach of the Westover football program in three seasons.
"The biggest thing is discipline,'' he said. He plans to stick with the basics, teaching the fundamentals of offense, defense and special teams. By the second week of July, he hopes he can take his team to a seven-on-seven pass skeleton with another team to get a better evaluation of his available talent.
Another concern for King is getting his players into the weight room. "I want to try and get the kids stronger as much as possible,'' he said. "We'll lift during the season.''
King said he'll have to use the non-conference portion of Westover's schedule to get the team ready for league play.
"We'll take it week by week,'' he said. "We will evaluate our kids every day in practice, see what types of schemes we need to run.''
He expects to move players to different positions as needed, do what's best for the team and try to keep things simple. "Some kids may not buy in,'' he said. "The ones that do, we'll continue to coach them up and try and get them better each week.''
King said one of his biggest intangibles is getting the Wolverine football players to believe in Westover pride. "Hopefully me being a product of that environment and knowing what the demographics are, I can turn it around and get those kids out,'' he said. "I may have to go out in the neighborhood and meet the kids in the hallways to get more kids out that normally don't play football.''