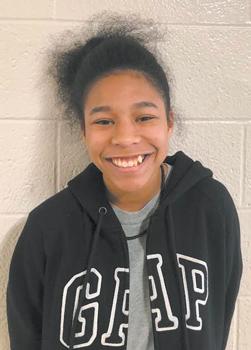 Jamelene Whitfield
Douglas Byrd • Junior • Bowling/softball
Whitfield has a grade point average of 4.15. She is a member of the Anime and Chess Clubs. She is also a member of the Alpha Omega Rho service sorority and the Douglas Byrd speech and debate team.
Tyrell McLucas
Douglas Byrd •Sophomore •Basketball/track
McLucas has a 4.125 grade point average. He is a member of Delta Phi Iota service fraternity and the Academy of Green Technology. He also volunteers at his church, Abundant Grace.