Editor's note: This is part of a series on Cumberland County high school spring football workouts.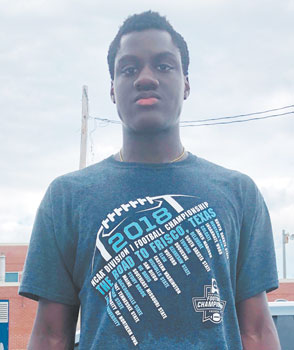 Terry Sanford football coach Bruce McClelland lost 52 seniors over the last two seasons. His new team begins fall practice Aug. 1.
"We've got a ton of young guys and new guys,'' McClelland said. "We've got a lot of holes to fill in key positions.''
Fortunately, there's some talent returning at a couple of key spots that should make things easier. Among the biggest returners is an experienced quarterback, Jacob Knight, who's been waiting in the wings behind past stars Christian Jayne and Davidjohn Herz.
"He's been good enough to play the last two years,'' McClelland said of Knight. The fact that both Jayne and Herz are now playing minor league baseball is a good indication of the level of talent McClelland has enjoyed at the quarterback position.
Another player who will have to step up his game is running back Dorian Clark, who shared ball-carrying duties with Leonard "Flo" Mosley.
Both Clark and Mosley ran for 1,000 yards last season. Clark had 1,662 yards to Mosley's 1,423. Clark scored 13 touchdowns, Mosley 15.
"Dorian will have to tote the ball a little bit more with Flo gone,'' McClelland said. Helping to block for him will be returning lineman Roscoe Blue.
Two key All-Patriot Athletic Conference players return on defense, lineman Elijah Morris and linebacker Jackson Deaver.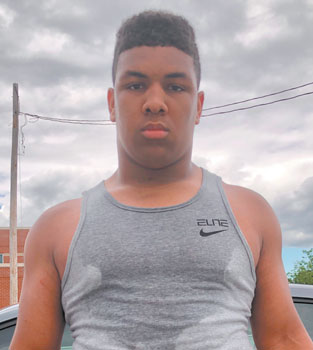 Morris, a defensive tackle, said spring practice has been about fitting new players into open positions and getting back to the goal of winning the conference title.
"I think we could really be a good team this year,'' he said. "There's a lot of leadership at every position.''
He added teamwork is the key. "Instead of depending on one person for the whole team, we can play off each other's strengths,'' he said. "Working together. That's the main thing.''
One of the biggest players back is tight end and defensive end Ezemdi Udoh. Honorable mention all-conference at tight end last year, Udoh's stock rose sharply after the season because he received more than a dozen college scholarship offers. He has orally committed to North Carolina State University.
It likely didn't hurt Udoh that his brother Oli from Elon was taken by the Minnesota Vikings in the NFL draft.
"He's 6-feet-5 and already up to 240 pounds,'' McClelland said of Ezemdi Udoh.
McClelland expects another close race for the Patriot Athletic Conference title. "I think it's going to be deeper this year,'' he said. "I really think Douglas Byrd and Westover are making strides. It's anybody's conference.''
Pictured top to bottom: Ezemdi Udoh, Elijah Morris