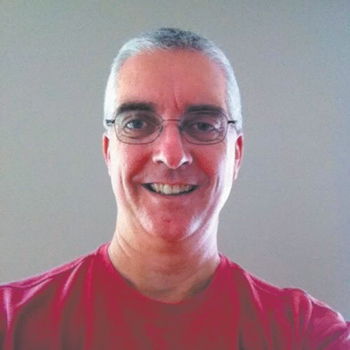 Athletic events will be an important part of a year-long celebration at Fayetteville Academy as the school marks its 50th year of being open in 2019-20.
Current head of school Ray Quesnel said the reason for coordinating the celebration with the school's athletic side is common sense.
"Traditionally, most of the time our alumni are on campus revolves around athletic events,'' he said. "We wanted to capitalize on the fact we usually have them here anyway.
"We want this to be for our current students and families but also for 50 years of Fayetteville Academy students and families.''
The festivities begin on Friday, Aug. 9, at 6 p.m. with the annual alumni soccer game, pitting this year's Academy boys soccer team against players from previous years.
"We are expecting a big crowd for that,'' Quesnel said. "We'll parachute in the game ball and we'll have other surprises.''
A free hot dog and hamburger cookout will also be held.
The next big event will be the alumni basketball game on Tuesday, Nov. 26, which will include recognition of this year's class of inductees into the school's Hall of Fame.
Homecoming will be observed at a basketball game in late January or early March.
The big event will be a weekend long anniversary observance March 27-29. A formal gathering of some kind is tentatively scheduled on Saturday, March 28. There are also plans to possibly hold alumni games in spring sports like baseball, soccer and tennis.

• Village Christian Academy athletic director Harold Morrison announced earlier this month that the school would not field a football team this season.
"At this time, it is apparent that we do not have enough players to have a football team,'' he said. "It is our priority and goal to continue to plan and evaluate our program in preparation for the future.''
Morrison said the Sandhills Titans club football team has invited the remaining Village football players to join their team this fall.
The announcement of no team for the coming season is the latest setback for the Village football program. The North Carolina Independent Schools Athletic Association previously cited Village for recruiting and offering impermissible benefits to players.
The penalty included forfeiture of all football wins in 2017 and 2018 along with state runner-up and state championship finishes.
• Former E.E. Smith High School football standout Junior Smith has been named to the East Carolina University Hall of Fame.
Smith is East Carolina's all-time leading rusher with 3,745 yards. He was three-time honorable mention All-American and first team All-South Independent. He is the only player in ECU history with three consecutive 1,000-yard rushing seasons.
He averaged 5.1 yards per carry during his Pirate career from 1991-94.
Pictured: Ray Quesnel