Westover linebacker Taurienne Freeman was the only Cumberland County football player chosen to this year's Shrine Bowl of the Carolinas.

The annual all-star football game, the oldest of its kind in the United States, is scheduled Saturday, Dec. 21, at Wofford College's Gibbs Stadium in Spartanburg, South Carolina. Kickoff is at 1 p.m.

The game annually pits the top senior football players from North Carolina and South Carolina to benefit the Shriners Hospitals for burned and crippled children.

Freeman, a 6-foot-1, 205-pound senior, is being recruited by numerous major and mid-major colleges according to Westover head coach Ernest King. He has yet to make a commitment to play for any school.

King called Freeman both a hard-working player and a good student in the classroom. As far as his playing style, King said Freeman is an old-school, downhill type of player who reminds him of stars he coached at E.E. Smith High School like Aaron Curry and Jordan Stocks.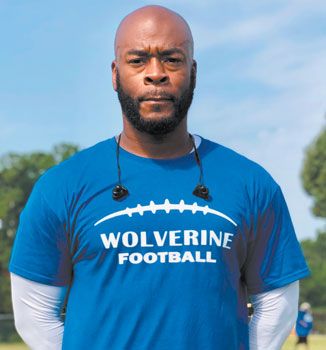 "He's very aggressive, doesn't take any plays off,'' King said. King coached in the Shrine Bowl last year as an assistant coach and said it's an honor to have Freeman representing Westover High School, Cumberland County and the state of North Carolina in this year's game.

Freeman said he was shocked at first to hear he had been chosen for the North Carolina team but said he is ready to compete for a chance to start and play in the game as one of seven linebackers chosen. "I know how to compete,'' he said. "I can read the offensive line. I feel I can get the starting spot if I work hard enough.''

Freeman said he may try to add a little weight before the game in December and continue eating healthy and keeping in top shape.
"It's a big honor for me,'' he said. "I know I'll represent the area well.''

King said he was surprised Freeman was the only player from Cumberland County picked for the game.
"We have a lot of talent in this county,'' he said. "I think it's kind of being overlooked.'
Pictured from top to bottom: Taurienne Freeman, Ernest King