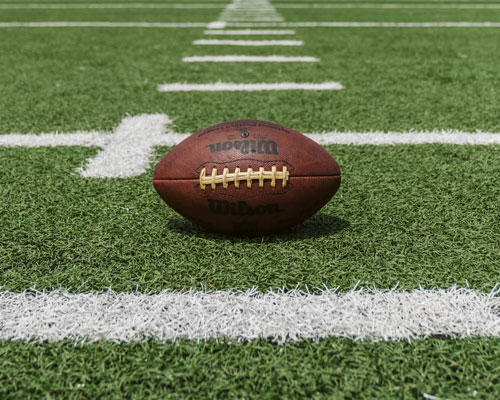 Five Cumberland County schools survived last week's first round of the North Carolina High School Athletic Association football playoffs.
The pairing of Jack Britt at South View this week assures us at least one team will make the third round next week, which means somebody gets to celebrate the traditional marker of a good season, still practicing on Thanksgiving Day.


The big question this week is will it be more than one team from the county that gets to enjoy that experience, or will the postseason ride end for the rest of the crowd.


Let's hope the majority of our teams will have to be adjusting schedules next Thursday to get in practice time before that big meal with the family.
The record: 69-20
I had a good showing in the first round last week, going 6-1. The season total is 69-20, 77.5 percent, heading into this week's second round.
Seventy-First at New Bern - I've made a few trips to New Bern over the years for state playoff games. Most of the time the ride back wasn't too pleasant because it was on a dark road late at night and the Fayetteville team I was covering lost.


I think Seventy-First has regrouped from a rough stretch during the regular season, and I think the tough conference schedule the Falcons had to deal with is going to be a big help to them at New Bern Friday night.
Seventy-First 20, New Bern 18.
Jack Britt at South View - These two began the year facing each other at South View, with Britt winning what was then considered an upset in overtime.
Now they meet again, and the season will end for one of them.


Britt has only one win in its last three games, a 21-20 victory against Knightdale in the first round of the state playoffs last week.


South View had a bye last week and has had time to let some wounds heal and put in extra preparation for the Buccaneers.
I don't think Britt will be as fortunate this trip to South View as it was the first time.
South View 22, Jack Britt 20.
Rocky Mount at Terry Sanford - These two have faced each other so much in the playoffs over the years it almost seems like it's a scheduled game.
Just last year Terry Sanford rolled to a 30-0 win.


Revenge will be a powerful motive for Rocky Mount, but the Bulldogs have won six of seven coming into Friday night. Terry Sanford has yet to lose a game at their adopted home field, Reid Ross Classical High School's John Daskal Stadium, this season.


I think that streak will continue.
Terry Sanford 24, Rocky Mount 21.
Gray's Creek at Southeast Guilford - The Bears got a huge road win in the opening round of the state playoffs and go for their second Friday at Southeast Guilford.


Jerry Garcia Jr. has had a tremendous year running the football for Gray's Creek and will need to be at the top of his game again for the Bears to have a shot in this one.


I think the score will be close, but I'm going to go with the home team.
Southeast Guilford 28, Gray's Creek 22.