Dr. Christopher Dague has long been on the path to be a college professor. But he'll take many pleasant memories with him from his 13-year detour as a teacher and coach at Jack Britt High School.
Dague, the baseball coach at Britt, will be leaving the school at the end of this year to become a professor at The Citadel in Charleston, SouthCarolina.
He got his Ph.D from North Carolina State University in 2015 and has continued coaching baseball and teaching at Britt, along with doing some teaching for Campbell University.
"I've told a lot of people, it's bittersweet,'' he said. "For me it's more about the fact that this school and the people here will always mean more to me than I will ever mean to it.''
Dague said he can't imagine ever teaching high school anywhere other than Britt. "It's a place that has such incredible expectations of the faculty, students and athletics,'' he said. "It's special here. I can't really describe it.''
He has a similar feeling for his new job at The Citadel, where he'll teach educational psychology and curriculum instruction to both cadets and graduate students.
"I'm going to an institution with an incredible and historic tradition,'' Dague said. "Hopefully the information I'm going to provide to those students will impact students across South Carolina.''
Dague is the only baseball coach in Britt history tow in a share of a conference title. That happened last year. There is no baseball or coaching in his immediate future at The Citadel, and it's something he will miss.
"It's the last connection with my father,'' said Dague."I lost him in 2002. I thought a lot about him over the last couple of days. It's been such a great opportunity for me. I'm going to leave the door open.''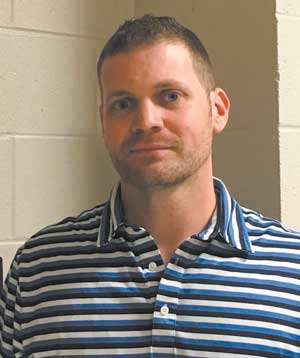 Jack Britt named Steve Clabaugh as its new baseball coach. Clabaugh is a former coach at Seventy-First and Overhills High School and has been an assistant at Britt for three years.
In a prepared statement, Clabaugh said, "I am honored and am very excited about my new role in the Jack Britt baseball program. I'm inheriting a program with a strong tradition of excellence, thanks to the hard work of some great coaches who have come before me.
"I'm really looking forward to working with this great group of young men, parents, administration and community.''
PHOTOS: (Top to Bottom) Dr. Christopher Dague and Steve Clabaugh