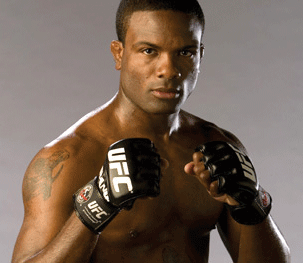 Former boxing world champion Ricardo Mayorga will compete in his first Mixed Martial Arts fight at the Crown Coliseum on May 15. The Shine Fights' World's Collide MMA fight will pit Mayorga against MMA star Din Thomas.
Ricardo Mayorga is a Nicaraguan born mixed martial artist and former professional boxer. He is the former WBA/WBC Welterweight champion and the former WBC Junior Middleweight champion. His record of 28-7 includes 22 knockouts. His debut into MMA fighting is sure to draw a crowd at the Crown as he goes up against MMA veteran Din Thomas.
Thomas is an American mixed martial arts fi ghter who was featured on the popular series The Ultimate Fighter 4. He runs two successful Brazilian Jiu-Jitsu and MMA academies in Port St. Lucie, Fla.Thomas made his UFC debut at UFC 32, in a fight against future UFC lightweight & welterweight champion B.J. Penn. His most recent UFC fi ght was a unanimous-decision loss to Josh Neer at UFC Fight Night 13. After that fight, he dropped to Featherweight class. Thomas has also recently began an acting career in independent fi lms.
Mayorga and Thomas brought fireworks to their recent press conference in New York. They were brought together to announce Worlds
Collide, and sparks flew immediately as the two fi ghters began to taunt each other. Mayorga lit a cigarette and blew smoke in Thomas' face, inciting a shove from Thomas. Shortly afterwards the two went toe-to-toe, yelling at each other, and neither showing any respect for his opponent. The press conference, culminated with Mayorga landing a backhanded left jab to Thomas' chin.
Tickets for Mayorga vs. Thomas at the Crown Coliseum are on sale now. Reserved seat tickets are available at the Crown Center Coliseum Box Office, all Ticketmaster outlets, Ticketmaster.com or by phone at 1-800-745-3000. Prices range from $25 to $150.
The event is being promoted by Shine Fight Promotions in conjunction with the Crown Center. For more information visit Shine Fight Promotions Web site:www.shinefi ghts.com or the Crown Center site at www.atthecrown.com, or call (910)438-4100.