OMG! What depressing headlines. I was up early last Friday morning, coffee and newspaper in hand, ready to jump start my Memorial Day weekend when I read the Fayetteville Observer's front page, below the fold headline Docks building in default. Then, another headline bombshell in the local news section caught my eye. This time, it's above the fold: City sues Chen over fi nes. Both, inevitable and unfortunate signs of impending disasters for which our community will again become the victim. How exasperating!
Will we ever learn? Now, there is nothing left to do but shake our heads in dismay and disgust and imagine what could have been. It begs the question, why has Fayetteville/ Cumberland County never been a community that learns and benefi ts from its past mistakes?
What makes this so incredibly sad is that both of these depressing situations could have been avoided using common sense, honesty and prudent judgment. In the case of Dock's it is not as if the banks, city staff, city council members and the Chamber of Commerce (then the CC Business Council) were duped, blindsided or misled.
They were simply irresponsible by turning "blind eyes" and "deaf ears" to what many local and vocal concerned citizens were calling gross and obvious disregard for sound, basic and elementary business and economic-development practices. Duh!
Red flags were up all over the place. Up & Coming Weekly has followed the Dock's saga since the inception. Many articles have appeared in this publication over the last several years bo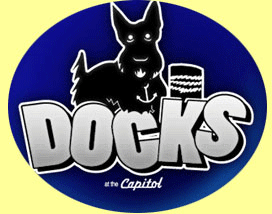 th celebrating Dr. Mel Henderson's initiative and vision for his downtown business but also in questioning the terms and conditions of the "wink wink-nod nod" program Marshal Isler championed to involve the city, Chamber of Commerce and the taxpayers of the city. Well, get ready, because I have a feeling all the gory details of this transaction are going to come to light very soon. It will not be pretty. Matter of fact, the city better get ready because as the details of this fi asco becomes known the credibility and competence of all involved will be called into question. As the "he said, she said" fi nger pointing and confrontation begins the feasibility of the Dock's venture will fall apart like a cheap suit in a rain storm. And, again, local taxpayers will be left holding the treads.
Concerning John Chen and his unresponsive and arrogant posture toward paying the city more than $45,000 in fines for violating our historic standard codes (and our community) at the Prince Charles Hotel. Well, in my opinion, jail time would be good. Chen leaving town would be even better. He as infl icted enough embarrassment on our community. Enough said for now on both issues.
Thanks for reading Up & Coming Weekly. Stay tuned. We will continue to provide you insights and observations on these and other important issues affecting our community.