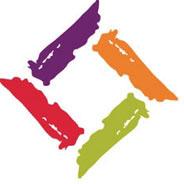 On June 19, the Cumberland County Public Library & Information Center will host its annual Local Authors Showcase. The public is invited to meet and learn more about some of our area's homegrown authors from noon until 4 p.m. in the Pate Room of the Headquarters Library, 300 Maiden Lane.
If you are interested in writing and would like to hear first-hand from those who have published books, this will be a great opportunity to not only browse some locally written titles, but also learn the ins and outs of self-publishing. Books will be on sale, with a portion of the proceeds going to the Friends of the Library.
Participating authors and their books, include: Bryan Avery, Olde Averasborough, Cape Fear River Town Suzanne Brandt, True Love Essie B. Bryant, My True Love Christian-Michelle Dickerson, The Razor and The Mirror Annette Dunlap, Frank: The Story of Frances Folsom Cleveland, America's Youngest First Lady Robert Gable, Escape to Haven Naim S. Hasan Sr., Alien from the 8th Heaven Esther Holcombe, The Intruder Dorothy Hughes, The Journey Was Not Easy Ro-Shonda King, Plain Ice The Writer Karl W. Merritt Sr., From the Rough Side of the Mountain: Refl ections of a Country Preacher Theresa Slaughter, Raped by Man Saved by God Sherrell Straker-Valdezloqui, The Hurting Woman
For more information about additional library programs and services, visit www.cumberland.lib.nc.us, call 483-7727 or find us on Facebook.
Neighborhood Art Attack
The Arts Council of Fayetteville-Cumberland County knows that art lives in more than its building. So, in an attempt to let art breathe and move, the agency has been going from community to community within Cumberland County to bring art to the people. On Saturday, June 19, Hope Mills residents will get a chance to live and breathe art, as Arts Council's Neighborhood Art Attack comes to town.
Arts organizations from around the county participate and actively engage residents in the diverse arts offerings in our community. The entertainment stage features a mix of professionals and local talent including students.
Make plans to join the Arts Council from 10 a.m. to 4 p.m., at Hope Mills Municipal Park for a free Neighborhood Art Attack.
At this mini arts festival, enjoy hands-on activities with Cape Fear Basketmakers, Writers' Ink Guild, Cumberland County Public Library & Information Center, painter Brian Steverson, 910moms.com, the Arts Council and many more agencies!
Entertainment at the Art Attack includes: Storyteller Gran'daddy Junebug, music of Brian Morgan & Friends, music by A Different Drum, magician John Tudor, Jef the Mime, sketch artist Patricia DiGiammarino and Alex the Minstrel.
The Arts Council's 2010 Neighborhood Art Attacks are all sponsored by Miller-Motte College - Fayetteville Campus. The June 19 Art Attack is also sponsored by The Fayetteville Observer.
For more information about Neighborhood Art Attacks, visit the Web page at www.theartscouncil.com.