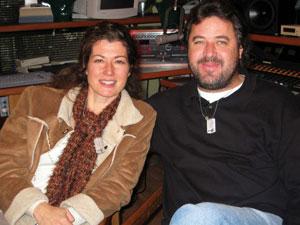 With several buildings and multiple venues to its name, the Crown Center has plenty to offer. Whether you are looking to see a hockey game, a concert or a theatrical show, or even if you want to put on a production or event of your own, chances are that this facility can handle it.
What started as a civic center in 1967, consisting of a 2,400 seat theater and a 4,500 seat arena has grown into a complex spacious enough to host sporting events like the FireAntz hockey games and the Fayetteville Guard indoor football league.
While private events are certainly welcome, the Crown prides itself on hosting a wide variety of events that appeal to the vast range of demographics living in the greater Fayetteville area.
Just recently the Crown Center won a bid to host the North Carolina High School Athletic Association Eastern Regional Basketball Tournament for the next four years, beginning in 2011. The Eastern Regional Basketball Tournament is for boys' and girls' teams and is the last competition before the state championship.
Wrestling fans will have a chance to see some action on July 31 when the superstars of TNA (Total Nonstop Action) Wrestling roll into town. The action starts at 7:30 p.m. (doors open at 6:30 p.m.) and will feature "The Charismatic Enigma" Jeff Hardy, "The Phenomenal One" A.J. Styles, TNA Tag Team Beer Money Inc., TNA World Heavy Weight Champion Rob Van Dam, TNA Founder Jeff Barrett, TNA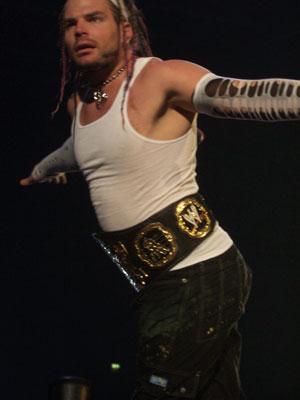 Knockout Champion Madison Rayne and many more celebrities.
TNA Live! does more than entertain. They send fans backstage to meet TNA superstars. The ring announcer will hide a back stage pass on the premises and announce its location on Twitter before the show starts. Fans that purchase a ticket in the fi rst three rows are invited to a meet and greet with the stars an hour before the doors open. Tickets are on sale now.
World Vision, featuring Max Lucado, Michael W. Smith and Third Day will be here this fall too. The show is titled Make a Difference and is the only North Carolina stop for the show. The show will make a difference for children by helping to raise sponsors for 25,000 children through World Vision.
Frank Zaccaro has been the Director of Sales and Marketing at the Crown since last September and has been working hard to not only bring more big name entertainment to Fayetteville, but to also accommodate the local shows and events that the Crown hosts each year. He is really excited about the line up for the upcoming season.
"It is just going to be a really good season for us," said Zaccaro. "It has been an exciting nine months so far. Fayetteville is kind of a unique market because we are right between Raleigh and Charlotte. That is our challenge — to overcome those markets. This past season we had some really big names come to town, Jason
Aldean, Carrie Underwood and Jeff Dunham. We are on peoples' radar now. They know we are here and hopefully we can build on our successes of this past year to make next year even bigger and better."
While Zaccaro has plenty of things in the works, contracts are waiting to be signed and fabulous events are in the making, but he would only mention a very few specifi cs about the rest of the plans for the coming season. Look for events featuring local businesses and performers — WIDU is coming back in a three-day extravaganza that hosts the biggest and best performers they've ever had. Fayetteville State University is working to bring a very big name artist to their homecoming. The Summer Jam concert that is traditionally held at the Fort Bragg Fairgrounds will be at the Crown this year, too. Vince Gill and Amy Grant will perform a Christmas show as part of the Community Concerts 75th Anniversary Series.
"We've got an awful lot happening," said Zacarro, adding that "We've got comedian Bill Engvall coming in after the fi rst of the year. ELO — it is called Orchestra now but it is the old Electric Light Orchestra — will be here this year, too. It is an incredible list of shows that we've got lined up. Our fall season is going to be just tremendous.
Keep an eye out or visit www.atthecrown.com. As deals are signed, the calendar will fi ll up quickly and you aren't going to want to miss a thing.
Top left: Amy Grant and Vince Gill
Middle right: Jeff Hardy
Bottom left: Third Day