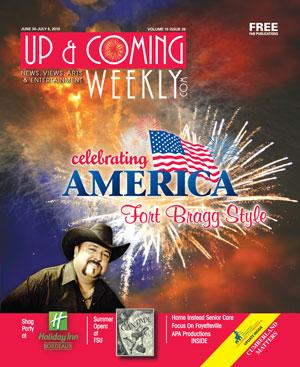 On July 3, 1776, in a letter to his wife Abigail, John Adams, one of the Committee of Five who worked to create the Declaration of Independence, wrote:
"The Second Day of July 1776, will be the most memorable Epocha, in the History of America. I am apt to believe that it will be celebrated, by succeeding Generations, as the great anniversary Festival. It ought to be commemorated, as the Day of Deliverance by solemn Acts of Devotion to God Almighty. It ought to be solemnized with Pomp and Parade, with Shews, Games, Sports, Guns, Bells, Bonfires and Illuminations from one End of this Continent to the other from this Time forward forever more."
While July 2 was the actual date that Congress approved the resolution of independence, and although most members of Congress did not actually sign it until August 2, Americans celebrate the date displayed on the Declaration of Independence, and each year Fort Bragg offers a July 4th celebration that would make John Adams proud.
Considered one of the Top 20 Events in July by the Southeast Tourism Society, this year's event at the Main Post Parade Field begins at 3:00 p.m.,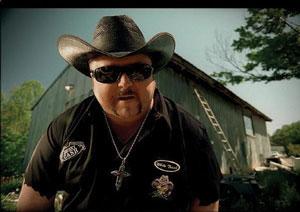 culminating in a fireworks display, "Concert in the Sky," simulcast on 96.5 The Drive radio, that ends at 10 p.m.
"We are celebrating America's Birthday," said Rhett Stroupe, business manager, Special Events at Fort Bragg's Morale, Welfare and Recreation (MWR). "It is a privilege and honor to do it at Fort Bragg with America's finest. It is a fun family day, where people can relax and get away from everyday stresses."
An estimated 45,000 people attended the celebration in 2009, which is open to the public.
"It's a very well-received event," Stroupe said. "We encourage people to come early to beat the traffic."
Nearly all of the celebratory activities that Adams recommended will be available. At 3 p.m., authorized vendors and Kiddie Land will open. Country music singer Jamie Tate and the 82d Division All-American Chorus take to the stage from 4:30 to 4:55, and up-and-coming country music and hip-hop superstar Colt Ford follows from 5 to 6 p.m. From 6 to 6:30 p.m., the U.S. Army Parachute Team, the Golden Knights, will present a freefall parachute demonstration. Chicago-based rock trio Chevelle will perform from 6:30 to 7:45 p.m. After remarks from the commanding general, the National Anthem and flag ceremony, the 82d Division All-American Band will feature the "1812 Overture," leading up to the illumination of the fireworks display.
New to this year's festivities is the Wife-carrying Championships sponsored by Fort Bragg Sports. Open to military and government ID cardholders 18-years-old and over, the competition takes place from 3-5 p.m. Men carry their wife or female partner or women carry their husband or male partner on their backs or in their arms through an agility course.
"We saw it in Finland on TV and thought it would be interesting and something different," said Heather Adams, sports specialist with the MWR Sports and Fitness department. "We'll hold three heats and a final competition with all of the heat winners. We'll be giving out trophies. Entry is free, and people can sign up on site."
Also new to the annual celebration is an opportunity for attendees to "go green."
"We'll have recycling bins for aluminum and plastic products, and we're asking folks to please use them,"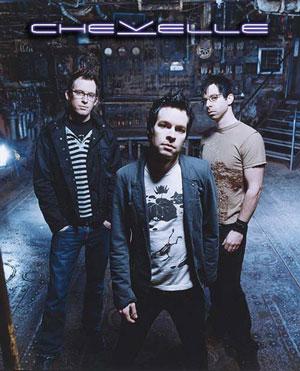 Stroupe said.
And of course, no Fourth of July party is complete without great American food.
"There will be hot dogs, hamburgers, turkey legs, barbecue, water and sodas," said Stroupe.
If you plan to attend one of the best birthday parties for America, be sure to leave your pets at home in the air conditioning. Pets and glass bottles are not allowed. Tents and shelters are permitted in the designated area on a first-come, first-served basis.
Let's see…"Pomp and Parade"? Check. "Shews, Games and Sports"? Check. "Guns, Bells, Bonfires and Illuminations"? Check! Don't miss Fort Bragg's July 4th Celebration, a birthday party that would make John Adams smile.
For more information, call 396-3919 or visit www.fortbraggmwr.com.