As a child of the the 90s I missed out on the whole 80s scene, but I love music as much as anyone, and the 80s has some of my favorites. I can honestly say I have never worn parachute pants or leg warmers, and I'm not really sure why Members Only jackets were widely available or why gloves were fi ngerless (doesn't that defeat the purpose?) — but I acknowledge that some of today's trends are equally as questionable. Music however, transcends the decades.
That is why I think Suicide Blonde, which is an 80s cover band based out of Raleigh, is not just for the nostalgic, but for anyone who likes music. They relive the 80s by performing notable songs from universally known bands such as AC/ DC, Def Leppard and Men With Out Hats. It's like watching Vh1's Best of the 80s live!
The band consists of fi ve members. There is Dave Adams the front man and a keyboardist; Dustis Askew the guitarist; Lane Moss, the drummer; Warren Sumner the bassist; and keyboardist Greg Uselman, who is also the newest member. Each of the musicians has a unique background in music, but they are united with their intense love of music, and specifi cally the 80s era.
"Suicide Blond can help bring back memories of movies like Pretty in Pink and St. Elmo's Fire, what it was like to wear a mullet, hop in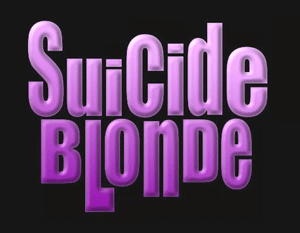 the Trans-AM and drive to the blaring sounds of AC-DC, INXS, David Bowie or The Cure," says Meredith Stiehl, the president of the Fayetteville Museum of Art, which sponsors the event.
For those who have never been to a Fayetteville After Five, Stiehl says that there are a few things that you should know. First, to get in is free, but you might want to consider bringing some extra pocket change for beverages and snacks, and bring a chair or a blanket to comfortably sit back relax, and "take in the free entertainment."
Each Fayetteville After Five is different because of the bands, but Stiehl says it is, "always family friendly with plenty of room to lay out, throw a frisbee or for the kids to run around."
This month, July 15 is the big day for Fayetteville After Five, as part of the free concert series presented by the Fayetteville Museum of Art. The event will be held in Festival Park, at the corner of Ray Avenue and Rowan Street. The gates open at 5 p.m. and the performances start between 5:30 p.m. and 6 p.m. Suicide Blond will start between 7 p.m. and 7:30 p.m. So at about fi ve, "head down to the park and forget the work day," advises Stiehl.
The event ends at 10 p.m., and as a reminder — no outside beverages, food or dogs are allowed in the park, but don't worry, you won't go hungry as there will be vendors present.