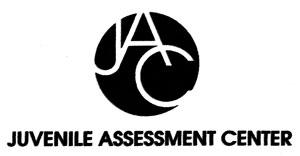 Raising kids can be tricky, even in the best of circumstances. Parents often do their best and still struggle as they watch their youngsters make poor choices, fall in with the wrong crowd and end up facing serious consequences. Quite often it can seem like there is no one to turn to until it is too late and little Johnny or Suzy is facing the judge in juvenile court. It doesn't have to be that way.
The Juvenile Assessment Center (JAC), in its own words, was established to serve as the focal point within the community in assessing the underlying problems of at-risk youth for parents, schools, law enforcement and the courts.
The agency serves a wide range of youth and their families, everything from kids who are under court supervision to at-risk kids who have yet to find themselves in big trouble but seem to be headed in that direction.
"We get referrals that come from schools — especially the school resource officers. Mental health also sends us kids," said Richard Alligood, JAC program manager. "Our largest number of referrals though, come from parents who have heard about our services and law enforcement offIcers who get calls from parents who are having diffIculty and seeking advice as to which way to go."
When families come to the JAC, they are screened and interviewed separately and then given a case manager. The goal is for the case manager to help get these families with at-risk kids plugged in to the resources that they need, whether it is a referral to mental health, counseling services or one of the many other programs available through the system.
"Our goal is to spend about six months on each case," said Alligood. "We do a lot of the initial screening and interviewing and then put these kids in touch with the people that can help them. After about six months we can usually extricate ourselves from the situation and let them continue on their course of treatment."
Of course, if a child needs a case manager for more than six months that is not a problem. JAC is about doing the right thing and changing lives.
The JAC is a nonprofit organization and operates under the umbrella organization CommuniCare. On a budget of just under $400,000 they keep a pretty steady case load of about 200 families. In the fi scal year 2008/2009, 49.73 percent of their clients saw problems either eliminated or reduced at home and 54.75 percent experienced a reduction or elimination of problems at school.
Of course, a large part of the success or failure of a student in these programs is directly related to the amount of support they get from the adults who are responsible for them.
"We generally see three types of parents," said Alligood. "There are the parents who are 100 percent dedicated and willing to do whatever they can to help their child be successful."
Then there are the parents who will participate in the programs and support their kids when it is convenient. "These kids have a little bit of a tougher time," said Alligood. "But it is the parents who don't participate at all that really hinder their child's progress. How can a young person attend an event if they can't drive and mom or dad won't bring them? We serve kids who are 6- to 17-years old. Most of them can't drive."
For more information about JAC and other great programs that CommuniCare offers visit www.cccommunicare.org.