Healthy babies. It's what expectant parents pray for, medical professionals work to ensure, friends and families rejoice over and it's the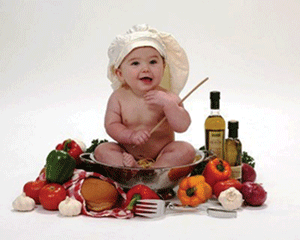 mission of the March of Dimes. Specifi cally, they work to "... improve the health of babies by preventing birth defects, premature birth and infant mortality. We carry out this mission through research, community services, education and advocacy to save babies' lives."
Since 1960, infant mortality rates in the U.S. have fallen from 26 per 1,000 to 6.7 per 1,000 in 2008. A vast improvement to be sure, but that is still too many.
On Sunday, Oct. 10 the Fayetteville chapter of the March of Dimes is holding its Signature Chef's Auction at the Holiday Inn Bordeaux. Some of Fayetteville's fi nest restaurants and chefs have already signed up to wow the attendees with their culinary prowess. This year's participants include Cape Fear Valley Health Systems, Chef Mei Personal Chef Services, Circa 1800, Holiday Inn Bordeaux, Luigi's, Morgan's Chop House, Pierro's, Riverside Steakhouse and Oyster Bar, Scrub Oaks, Sherefe Mediterranean Grill, Steve Graham The Southern Gourmet, The Barn, The Hilltop House, The Invisible Chef, Rude Awakening, OMG Cupcakes and Kim's Cupcakes. This years theme is the Perfect 10 Event Purple and White Gala.
A cocktail hour is planned during registration. Upstairs in the main ballroom the chefs will be lined up and waiting for guest to begin to tasting the fi ne fare they've prepared.
The silent auction items will be upstairs as well.
"We have auction items for everyone," said Natalie Young, committee chair and vice president of national promotions for Stork News of America. Some of the auction items include jewelry, lamps, area rugs, a honey-do package for painting & plumbing. There are car washes, there is a great business package that includes a one-year membership to the chamber and anything a business would or could use. Who wouldn't want to bid on the perfect vacation package which includes airline tickets, luggage and a hotel stay.
"We got pretty much everything you would want. You could almost do your Christmas shopping here. It is not the some old, same old. We have a lot of creativity that has come to the table this year ... and ... someone is going to win a diamond — compliment of Rhudy's. We are going to sell champagne glasses and one lucky person will have a diamond in a sash attached to the stem of their glass," Young added.
Later in the evening, the live auction consists of 10 perfect packages that are sure to have bids rolling in.
Jazz artist Reggie Codrington is donating his time and talent to the cause, too. "Reggie was premature," said Fayetteville Area March of Dimes Division Director Gayle Nelson. "He was born with a defect and is donating his time to play because of the worthy cause, so we are excited about that."
The local ambassador family, Bo and Susan Gregory will be at the event to share their story of their now four year-old son Hughes Gregory.
"People will get a chance to meet Hughes," said Nelson. "He was born 1 lb. 15 oz. Everything that we have done for this event this year has been to put Hughes in the spotlight because we want to remind people about who we are and what we do. A lot of people hear about the March of Dimes but they don't realize what all the organization does."
Tickets are $75 per person and can be purchased by calling 483-3691. You can also fi nd out more about the March of Dimes and their mission or purchase tickets at www.marchofdimes.com/ northcarolina.