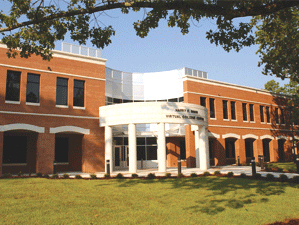 Reistration cycle begins on Monday, Nov. 1, 2010, for current and future students with more than 2,000 spring semester degree-program classes available, with many of the classes offered online. These classes lead to 150 programs of study in business; engineering; public service and applied technology; health occupations; and college transfer and general education degrees, diplomas and certificates.
FTCC President Dr. J. Larry Keen, along with the facul-ty and staff, welcome you to the campus and encourage you embrace learning as a lifelong journey. FTCC is commited to fulfilling your educational needs — no matter where you are along your path on this journey.
Whether you are a new student or a returning student, our mission is to assist you with answers to your questions and to assist you in get-ting started. The general admissions process is four easy steps:
1. ApplicationAll students are required to submit an FTCC application prior to registration, using the College Foundation of North Carolina, (CFNC) secured site (www1.cfnc.org/Applications/NC_Community_College/apply.html?application_id=1497). Please put your social security number on your application for prompt processing of your admissions application and financial aid. If you have questions, please call FTCC Admissions at (910) 678-8473.
2. Submit High School Transcripts (High School, GED) Applicants for curriculum programs are required to submit official copies of high school transcripts, GED, DD214, or an official college transcript showing an asso-ciate degree or higher-level degree awarded. Home-schooled students must submit a copy of the home school's approved registration from the state in which they are registered and an official transcript including the graduation date and documentation of completion of compe-tency. For assistance, please go to www.faytechcc.edu/admissions/documents/TranscriptReqFormtoFTCC.pdf.
3. Complete a Placement Assessment Visit the College's Testing Office site at www.faytechcc.edu/Testing/Default.asp or call (910) 678-8417 to schedule an appointment for the Placement Assessment-Accuplacer. Appointments are also available at the Spring Lake Campus, (910) 678-1004 and the Fort Bragg Center, (910) 678-1050.
4. Apply for Financial Aid and/or ScholarshipsIf you will need money to assist you with college expenses such as tuition and books, you can apply for financial aid.
To apply for financial aid:
1. Set up PIN at www.pin.edu.gov
2. Complete the Free Application for Federal Student Aid (FASFA) online at www.FAFSA.gov for the year you will be attending FTCC. FTCC's Federal School Code: 007640
3. If you have questions contact FTCC Financial Aid, (910) 678-8242.There are additional admissions requirements for some programs such as Health Programs. Please see the information under Health Programs (www.faytechcc.edu/admissions/HEALTHPROGRAMS.asp)
Our Main Campus Admissions office is located in the Tony Rand Student Center with the following operating hours:
Monday - Thursday 8 a.m. - 7 p.m., during semester classes
Monday - Thursday 8 a.m. to 6 p.m., during school breaks
FTCC is a certified military-friendly school and the servicemember's opportunity college.
Please visit the FTCC Web site at www.faytechcc.edu/ for answers to other questions that you might have about the College.
Fayetteville Technical Community College was established in 1961 and serves more than 34,000 students annually by provid-ing150 affordable vocational, technical, general education, col-lege transfer, and continuing education programs to meet students' needs and desires as well as the community.