Toga! Toga! Toga! What's the fi rst thing that comes to your mind when you hear that chant? For most people, it's John Belush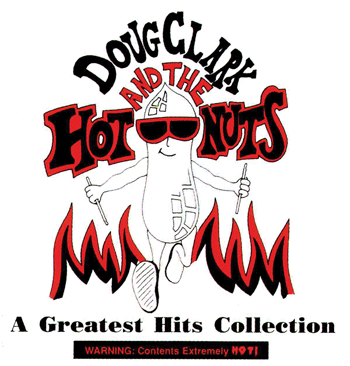 i wrapped in a toga, head adorned with leaves. Or maybe hoards of drinking, screaming teens, partying like there's no tomorrow. For others perhaps it's helpless puppies, kittens and other animals that have been rescued and are looking for a good home.
Okay, if you're like most people, it's not usually the latter, but after Fri-day, Nov. 12, that may change thanks to the Fayetteville Animal Protection Society. This year for its annual fundraiser, FAPS is throwing a toga party, and its members are encouraging you to dress as your favorite character from the 1978 hit movie Animal House, in a toga, or any college gear that you may have.
FAPS is Cumberland County's only state-licensed no kill animal shelter, and like most nonprofit operations, depends on the support of it's community to be able to continue rescuing, sheltering and placing animals in stable, loving homes. Opened in 1982, FAPS has grown from a small shelter for a few animals into one of the most thriving, progressive shelters in North Carolina
Venturing away from the usual silent auc-tion or charity dinner, FAPS has decided to ap-peal to the young (and young at heart) this year and hopes that everyone will enjoy this venture away from the norm.
"This year the board just wanted to do something different, something to attract a younger crowd, along with our usual loyal fol-lowers." Serriah Nicole explained.
This is Nicole's first year on the the board of directors and the first event she has taken part in.
"We have worked really hard this year to capture the fun and excitement that was shown in (the movie) Animal House, and that you would come to expect of a toga party, all for a good cause. Jenny Beaver (of Just Jenny Events) has done a great job of helping to plan and set up our event."
This is a unique event, as Huske Hardware has graciously agreed to close its doors to the public from 7-11 p.m. to host the event. In addition to great hors d'oeuvres, wine and beer, there will also be some great music that will put you in the mood to alligator.
The band in question is Doug Clark and the Hot Nuts, the oldest college fraternity band, and the band that was the inspiration for the toga party in Ani-mal House. The band was formed in Chapel Hill in 1955 as The Tops. Leading the band was Doug Clark, who was trying to earn money by play-ing at UNC fraternity parties and other school functions. The Tops first played for the Phi Delta Theta fraternity, and quickly drew a following throughout the Greek community.
The following year, the group broke up and founded a new group called Doug Clark's Combo. This group continued playing the local fraternity scene. After picking up a new song called "Hot Nuts," the group became recognized for this instant hit and the name stuck.
From the mid-'50s to today, Doug Clark and the Hot Nuts have been playing their addictive music at colleges and universities all across the United States. Their style of telling dirty jokes and singling out audience members has proven extremely successful for the band. Although the Hot Nuts have often been booked for "censored" shows, the crowd ALWAYS ends up begging for the raunchy style that has made them famous.
While you're there be sure to check out "Where were you in 1978 when Animal House hit the big screen?", view some of the pets that are up for adoption or even sign up to volunteer for a few hours at the shelter. The FAPS'staff is grateful for everyone who is able to give or volunteer some of their time.
Tickets are $75 and are on sale now, and can be purchased online at www.fapspet.org.