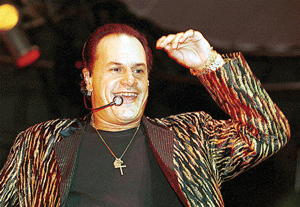 For the last 35 years the Givens Performing Arts Center, located on the campus of the University of North Carolina at Pembroke, has brought some of the best and brightest in entertainment to southeastern North Carolina. The 2010-2011 season proves to be no exception.
On Wednesday, Oct. 29, bring your "Boogie Shoes" and "Shake Your Booty" to the disco sounds KC and the Sunshine Band. The legendary disco group kicks off the Nostalgia Concert Series as it performs at UNCP's homecoming. With sales of more than 75 million records, nine Grammy nominations, three Grammy Awards and The American Music Award, KC and the Sunshine Band is one of the seminal forces in pop. The group pioneered an original funk style that continues to delight old fans and attract new ones into the millennium.Tickets for KC and the Sunshine Band are $40, $35, $20*/$12 child or student.
On Monday, Nov. 1, the GPAC goes blonde, when Legally Blonde The Musical stops by as part of its national tour. During its run on Broadway, Legally Blonde The Musical earned seven 2
007 Tony Award nominations, 10 2007 Drama Desk Award Nominations and a 2007 Outer Critics Cir-cle Award. In addition, the show received three 2009 Touring Broadway Awards including awards for Best New Musical, Best Production Design and Best Choreography of a Touring Production.
Legally Blonde The Musical is based on the 2001 movie "Legally Blonde" starring Reese Witherspoon. Elle Woods is a bubbly, popular sorority girl who gets dumped by her Har-vard Law school boyfriend for someone more "serious." Elle tries to win back him by entering Harvard Law School to obtain a law degree.
For tickets, call the GPAC Box Offi ce at 1.800.367.0778 or 910.521.6361 or for more infor-mation, visit the theatre website at www.uncp.edu/gpac.