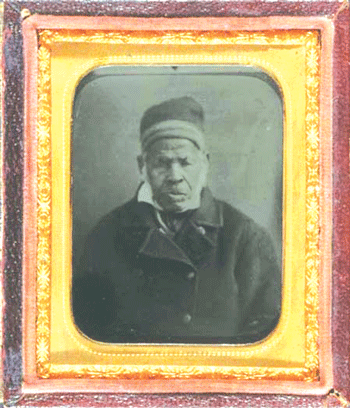 The Museum of the Cape Fear is celebrating the life of Omar Ibn Said through Dec. 5 and invites you to join them as they delve into the life of this Muslim slave whose writings and works are still studied by scholars today.
The story of Omar Ibn Said is an interesting one indeed. A man of privilege, he was born in 1770 and raised in what is modern day Senegal and enjoyed a prosperous life until he was captured and sold into slavery. His family was Muslim and he was educated in the Qur'an, Islamic practices and prayers. He also learned how to read and write in Arabic and knew some math too. He considered himself a scholar, a teacher and a merchant.
By the time he came to America as a slave, Omar Ibn Said was 37 years old. He ended up in Fayetteville in 1810 after running away from a cruel master in Charleston, S.C. Of course, he was captured pretty quickly and charged with being a run away slave. While in jail, he turned to his faith and used coals from the fireplace to write prayers to Allah on the walls and ceiling of his cell. Being an educated Arab, all of his writings were in Arabic and the citizens of Fayetteville were intrigued by the markings he made in the jail.
"They weren't familiar with the writings, but it was obvious that this was an educated man," said Museum of the Cape Fear Historical Complex administrator David Reid. Omar Ibn Said was purchased by James Owen of Bladen County and went to live with the family there. "Omar was held in high esteem by the family and treated quite well." Reid added.
Little did Omar Ibn Said, or the young town of Fayetteville, know what an impact he would have — one that would last for centuries.
Although Omar Ibn Said is not the only Muslim sold into slavery in the U.S., he is the only one known to have penned his autobiography in his native language — Arabic. In fact, his original autobiography, which was penned in 1831, is the cornerstone of the exhibit.
The manuscript consists of two parts. Omar Ibn Said begins with a chapter from the Koran, surat al-Mulk ('dominion' or 'ownership'), then follows with his own narrative. Omar Ibn Said's narrative is addressed to a "Sheikh Hunter," who presumably asked Omar to write the narrative.
In 1836, Omar Ibn Said sent his manuscript to Lamine Kebe, a freed slave and Muslim of Futa Toro, the region Omar Ibn Said grew up in, living in New York and preparing to return to Africa. Eventually, the manuscript of the autobiography was lost. It was found in a collection in Virginia in the 1990s and sold at auction. The current owner has allowed it to be examined by scholars and displayed in museums.
Lamine Kebe passed the manuscript of the autobiography to Theodore Dwight, a founder of the American Ethnological Society professional traveler, writer and abolitionist. Dwight made it available to Alexander Cotheal, a linguist who was fluent in Arabic. Cotheal produced the first English translation of the work in 1848. A second translation was later done by Reverend Isac Beard, a founder of the Syrian Protestant Mission in Beirut (later American University Beirut).
"I think the autobiography is something he wrote in 1831," said Reid. "It is in his handwriting, it has been missing for a while and has come to light, so it is exciting to get the attention brought to Omar. He is an interesting fi gure from our history that people aren't aware of — I think it will generate a lot of attention and interest.
"In addition, Davidson College is loaning a copy of the Lord's Prayer translated into Arabic by Omar Ibn Said to the Museum of the Cape Fear.
"The Owen family donated some artifacts to Davidson back in the 1870s or so," said Reid. "They were staunch Presbyterians and knew of Davidson and trusted them to preserve it."
The Museum of the Cape Fear is located at 801 Arsenal Ave. They are open 10 a.m. - 5 p.m. Tuesday through Saturday and from 1-5 p.m. on Sundays. Call 486-1330 for more info.