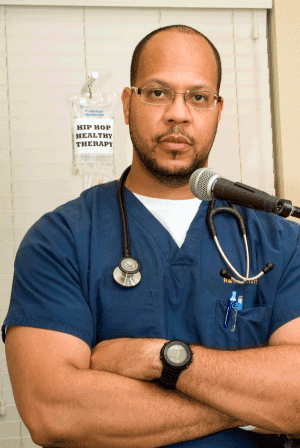 Being fit and staying healthy is not always as convenient as we'd like it to be — Dr. Janine Lowe knows how important it is though and that is why she has organized the Hip Hop, Holiness, Hope and Preventive Health Fair. It's an event that will not only provide free screening for various medical conditions, it is also going to be a day of great fun.
"I've been blessed enough to have people in my life with generous hearts who enjoy helping others, so it was not too hard to put this together," said Lowe. "We are going to have several different kinds of screening available for the people who attend the fair," which is on Dec. 6 at the John D. Fuller, SR. Recreational Center at 6627 Old Bunce Rd. There will be screenings and information about blood pressure, cholesterol, diabetes, mammography, information on pap smears, colon cancer, breast cancer, prostate cancer, childhood safety and immunizations.
Lowe is certain that the entertainment and free concert will make everyone's trip worth while.
Long time fitness and aerobics instructor and author of Fit for the King: God's Plan for Weight Loss and Total Health, Lt. Col. Thomas Hundley will be making a presentation as will Dr. Rani G. Whitfield — Tha Hip Hop Doc.
Whitfield is a family physician and an author known for his appearances on CNN, BET's 106th and Park series, iVillage and other national talk and news shows. In 2008, Dr. Whitfi eld released Tha' Hip Hop Doc Presents: State of Emergency, a health/education music CD, and the comic book series Tha Hip Hop Doc Presents: The Legion of Health, as vehicles to encourage young people to adopt good health habits. He is also the founder of the nonprofit Hip Hop Healthy Coalition that promotes healthy living platforms to youth groups throughout the world.
The event will run from 4-8 p.m. Come ready to move, be entertained and to learn a few things too! To find out more about the fair visit www. allthingsencouraging.com