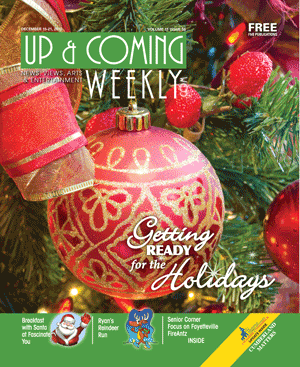 Those living in small apartments or the big city could use some gadget-friendly help asthey go about their day.
Smarter Sound: Have a quieter commute or just tune out the neighbors with PhiatonNoise Cancelling Earphones PS 20 NC. The in-ear headset has noise blockingtechnology that maximizes the quality of music from their MP3 players whileminimizing outside interference. The lightweight earphones use one AAA battery andcome with inline volume control and a choice of silicone earbuds. (www.phiaton.com)
Stay Connected: A recent National Health Interview Survey showed that nearly twothirdsof adults who shared an apartment or house with unrelated roommates reportedhaving only mobile phones, making that group the most likely to be completelywireless and struggling withdroppedor missed calls.To help with cell phone signal issues, the roommatefriendly zBoost-METRO Cell Phone Signal Booster, fromWi-Ex, works with multiple users and multiple carrierssimultaneously. Its antenna mounts to a window and comeswith everything they need to cover 1,500 square feet.
Gadget Grands Keep the grandparents up to speed with easy-to-use technologythat keeps them connected to the family.
Picture This: Upgrade their family photo collection with a Bluetooth Enabled DigitalPicture Frame from Portable USA.It has a 10.4-inch LCD display with 640 x 480 resolution. You can upload new pictures from your phone. In addition to showing pictures, it will play video, music and text. It has a USB connector and 2 memory card slots in addition to 256MB of internalmemory, and comes with two wood frames.(www.amazon.com)
Get Face Time: If their computer doesn't have a built-in video camera, the compactMicrosoft LifeCam VX-500 is ideal. It has a 1.3 megapixel sensor that shoots VGAvideo and captures twice as much light as other devices, for a much clearer picture. Ithas a flexible base that lets them adjust the angle, and a built-in mic. It's optimized forWindows Live Messenger, but also works with Skype, AIM and Yahoo Messenger. Itcomes in three fun colors. (www.store.microsoft.com)
On-the-Go JoesTravel junkies and vacationing families need gadgets that will stand up to the rigors ofbeing on the road.
Extreme Video: Whether it's on a bicycle's handlebars or strapped to a surfboard,the ATC9K All-TerrainVideo Camera fromOregon Scientificcan take a hit. It'sa durable, shockresistantunit thatcaptures 5-megapixelstills as well as 1080pHD video. It alsohas a G-Sensor thattracks measurementsfor speed, hang time,angle of movement and other motion stats, and a laser pointer that lets them linethe camera up with whatever they want to shoot. (www2.oregonscientific.com)
Waterproof Reading: Keep their Kindle dry with the M-Edge GuardianWaterproof Case. It will float on the water's surface for hands-free reading. Itscustom-molded interior and mounting pads give cushioned support, and it also hasflexible sealed cutouts so they can access the controls. As an extra security measure,there's a ring at the bottom of the case so it can be strapped to a lanyard or belt.(www.medgestore.com)
iWorkers The number of people working from their homes seems to grow every day. Get youriWorker set up right with these gadgets.
Consistent Coverage: Cell phones are essential communication tools for teleworkers,and when they don't get signal, it makes work even more work. The zBoost-SOHODual Band Cell Phone Signal Booster supports multiple phones simultaneously andgives them the coverage they need to work through the whole house (up to 3,500 sqft; including aircards, EDGE and 3G Technology). (www.wi-ex.com)
Charge It: Keep all the essential office gadgets charged up with Energizer'sInductive Charging Station. With two large inductive charging zones that don'trequire locking the device into a parti cular position, your iWorker can just settheir phone (and two other devices) down and it will get charged up. It has a USBport to allow users to charge additional devices such as cameras or GPS units.(www.target.com)
Custom Caffeine: No office would be complete without a coffeemaker. TheAeroPress Coffee and Espresso Maker from Aerobie lets anyone brew Americanstyle or Espresso style coffees for use in lattes or cappuccinos. It has a totalimmersionsystem that mixes water and grounds at a moderate temper ature, thengentle air pressure pushes the mix into a micro-filter, resulting in a smooth, richbrew in just 30 seconds. Visit www.aerobie.com to find a retailer near you.