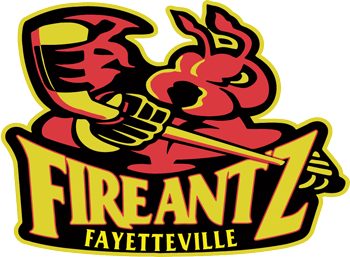 The Fayetteville FireAntz have had a trying season thus far. They've battled injuries as well as a roster that has seen numerous changes. However, lately the team has taken great strides towards moving up in the standings and cementing themselves solidly in playoff position as they look to make another run for an SPHL Championship. This was evident in the FireAntz's last two home games on New Year's Eve and New Year's Day.
The FireAntz hosted the first place Huntsville Havoc at the Crown Coliseum both nights. It was a daunting task but the FireAntz proved to be up to the challenge.
Friday, Dec. 31, was the first of the two consecutive contests against the Huntsville Havoc. They had played just three days before and the Havoc won 2-1. The FireAntz got off to a great start on a power play goal by Rob Sich. They would extend their lead, by the half way point of the game, to 3-0 on goals by Mark Versteeg-Lytwyn and Chris Leveille, on a penalty shot. Huntsville, however, battled back and made the score 3-2 with three minutes remaining in the game. Leveille would cap his four-point night by scoring an empty-net goal, providing the FireAntz a much-needed 4-2 victory over the Havoc.
Saturday, Jan. 1, the FireAntz looked to gain a home sweep against Huntsville. The FireAntz again got off to a great start on the power play with Anthony Perdicaro giving the FireAntz a 1-0 lead going into the 1st intermission. The second period was full of fireworks as there were five goals, three by the FireAntz. Leading 4-2 entering the third period, the FireAntz received a scare when Huntsville narrowed the lead to 4-3 with 15 minutes still to play. But a power play goal by Jeff Borrows iced the game and the victory giving the FireAntz back-to-back home wins over the first place Havoc.
Goaltender Travis Yonkman was spectacular both nights as he turned away 92 of 97 shots faced.
Join in the excitement of FireAntz Hockey this weekend as they lace up the skates again for two home games Friday and Saturday nights at the Crown Coliseum. The pucks drop at 7:30 p.m. both nights.
Travis Yonkman makes a spectacular glove save!
Photo Courtesy: J. Shank