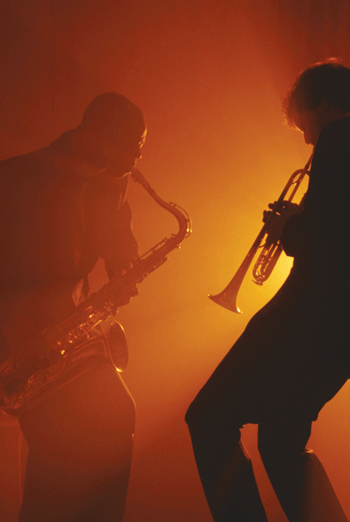 Methodist University is putting together a unique weekend of jazz, with its 3rd Annual Methodist University Jazz Festival March 18-19.
The evening concert begins on March 18, followed by an all-day concert on March 19 featuring an orchestra, a jazz ensemble and more.
The Jazz Festival will start with an evening concert featuring the Methodist University Jazz Ensemble and special guest Howard Lamb.
Lamb is the director of the Memphis Jazz Orchestra, and a retired member of the Navy Commodores Jazz Band, where he was the featured trombone soloist. The concert starts at 7:30 pm in Reeves Auditorium on the campus of Methodist University. The concert is free to the public.
On the second day, the Jazz Festival gives an opportunity to local talent that features various middle school and high school jazz bands. The students will perform in front of the audience as well as with the guest clinician who will work with each group sharing knowledge and experience for the advancement of these local talents.
Proceeding with the evening at 5 p.m., The Methodist Jazz Ensemble will perform, followed by the Fayetteville Jazz Orchestra at 7 p.m.
The culmination of the festival will include an exclusive event held in conjunction with WFSS, featuring nationally recognized smooth jazz artist David Wells.
Dumas who is the Director of Jazz Band at Methodist University noted, "The entire weekend is designed as a kick-off to recognize April as Jazz Appreciation month, which will include several major events."
This event makes it an ideal way to appreciate Jazz while supporting our local talent at the same time.
Tickets are available for Wells' portion of the event and can be purchased by contacting WFSS or by contacting Charles Dumas at cdumas@methodist.edu.
PHOTO: Enjoy some jazz at Methodist University March 18 and 19.