Always a huge production, Winter Jam is set to be bigger and better than ever this year. It's Christian music's largest annual tour and breaks attendance records every year. Produced by Premier Productions and presented by Holt International, the tour will feature the most artists and dates in its 16-year history. The concert is on March 19, at the Crown.
The concert will be hosted by GRAMMY nominated performers Newsong. NewSong's 28 years in ministry have yielded 17 albums, 20 #1 singles, a Dove Award, and a GRAMMY(r) Award nomination, among numerous other achievements. The band's latest recording, Give Yourself Away, released last fall.
Newsboys; David Crowder Band; Kutless; Francesca Battistelli; RED; KJ-52 and guest speaker Tony Nolan will be featured too. In addition, the show includes a Pre-Jam Party presented by the American Bible Society with Sidewalk Prophets, Chris August and Chris Sligh.
"This year's tour will be unlike any other Winter Jam in history," says Roy Morgan, owner, Premier Productions, producer of Winter Jam. "Winter Jam 2011 will have tons of surprises that no one is expecting. You will not want to miss this. Also, if someone has never experienced a Winter Jam event before, then this is the year to come."
Winter Jam was the number one tour in America for the first quarter of the year. It landed at number 2 in pollsters 2010 Worldwide Ticket Sales "Top 100 Tours" chart with a showing of more than 400,000 people in attendance.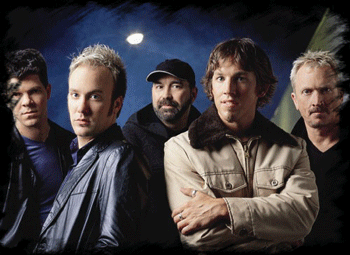 Approximately 74,000 people made decisions for Christ in 2010. More than 10,000 sponsorships to Holt International were garnered through Winter Jam 2010 too. Holt International helps to meet the needs of orphaned children around the world.
"It's amazing and humbling to see how God has continued to bless the Winter Jam Tour over all these years," says NewSong's Eddie Carswell. "We specifically created and designed this tour to impact the lives of others for the sake of the Gospel. Our prayer is that God will continue to use Winter Jam for His glory and honor."
The show starts at 6 p.m. Tickets are $10 at the door. Call the Crown box office at 438-4100 for tickets.
PHOTO: NewSong will host the 2011 Winter Jam.