We've all been there. Those heady fi rst days of a relationship when absolutely everything the other person does is wonderful and everything they say is amazing. We've all ridden the wild ride from wonderful and amazing to irritating and intellectually challenged. Romance is indeed a rocky road and "relationships" are really minefi elds that must be carefully navigated. It is this tricky route to happily ever after that the Cape Fear Regional Theatre will tackle when some of its brightest and best bring I Love You. You're Perfect. Now Change. to the stage.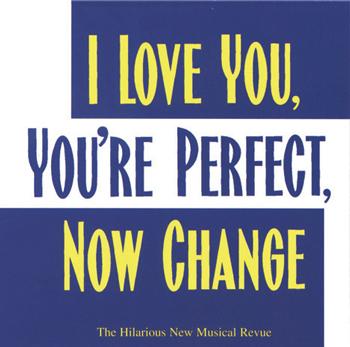 Opening on Friday, April 29, I Love You. You're Perfect. Now Change is sure to be another runaway hit for the theatre, which has had an exceptional season to date.
In this dizzying trip into the chaos that is love, four actors play more than 40 roles in a collection of scenes and songs scaling the dizzying spectrum of relationships. Bringing this roller coaster ride to life are some of the CFRT's funniest and most talented performers.
Cassandra Vallery, who has played in a host of productions at the CFRT and other theatres will be joined on stage by Lynne Rosenbert, fresh off the runaway hit Rumors. Playing their male counterparts are veteran CFRT performer Greg King and Tommy Foster, who was last on stage at the CFRT in The Full Monty.
Throughout the two-week run, the theatre will ofer a number of special events:
• Girls Night Out - Gather your girlfriends for a night at the theatre that you won't soon forget. Come for wine and cheese following the performance on Thursday, May. Admission is $20 for show and soiree!
• Couples Night – Every night is couple's night at I Love You, You're Perfect, Now Change; however, May 13 is the night to bring your special someone for champagne, and chocolates with the cast following the performance. Friday, Admission is $22.
CFRT's production of I Love You, You're Perfect, Now Change runs from April 29-May 15. To purchase tickets, you can go online at www.cfrt.org or call the box offi ce 323-4233.