Saturday, April 30 marks the end of the Cumberland Oratorio Singers and the Fayetteville Symphony Orchestra 2010/2011 season. The two are teaming up to present Ralph Vaughn Williams' Serenade to Music at Reeves Auditorium on the Methodist university Campus .
While there are indeed some purists who perform this piece with only 16 soloists, there are also full choirs that perform this piece with feature soloists. Cumberland Oratorio Singers Director, Michael Martin has chosen to audition singers from the Cumberland Oratorio Singers membership as well as the greater Fayetteville area to come up with a group of 28 amazing singers who will perform to the talented musicians of the Fayetteville Symphony Orche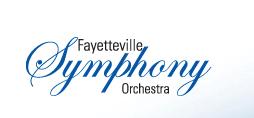 stra.
Martin considers Vaughn Williams a standard bearer of choral music, and Serenade to Music the perfect piece for a collaboration with the symphony.
"This is not a large piece or all that diffi cult to put together. What is remarkable about it is that is does show a willingness by the Fayetteville Symphony Orchestra and the Cumberland Oratorio Singers to start partnering to do choral works together," said Martin. "I think this is a fi rst step in a much larger process. Next year we are going to be working on Beethoven's 9th Symphony, so I will be looking to coordinate several choirs from all over the area to come together as a mass choir and sing with the Fayetteville Symphony Orchestra. We are trying to build the idea of a large choral work with the Fayetteville Symphony Orchestra on a regular basis and bring that kind of experience of art to Fayetteville. I think you always have to start with small successes and build to larger ones. that is what Fouad Fakhouri and I are trying to do."
While bringing great choral music to Fayetteville is Martin's goal, there is always room to grow. In fact, the group is hoping to add a few more men to their ranks. "I would like to have more men join this group," said Martin. "I can't understand how in a demographic our size we can't fi nd an additional 15 or 20 men who can sing. Not to say the men we have don't sing well, they do, but the proportion from man to woman is high on the women side right now. We want basses. We want tenors."
Fouad Fakhouri, conductor of the Fayetteville Symphony Orchestra is excited about including the COS in the orchestra's season finale and considers it the perfect ending to an artistically strong season. "I am very much looking forward to working with Michael Martin on this," said Fakhouri. "It has been a great season, a very gratifying season in terms of the artistic products that we produced. This is going to be a great fi nale."
In addition to collaborating with the COS, the symphony will perform Symphony No. 4 in E-flat Major Romantic by Anton Bruckner.
"I would just encourage anyone and everyone who has ever thought of going to a symphony to attend this concert," said Fakhouri. "You seldom hear this piece performed in the United States. It is a little bit longer, but it is a very powerful work and I wanted to fi nish the season with a substantial work."
As has become the custom, audience members are invited to come early and enjoy a pre-concert chat with Fakhouri. In this session called Know the Score Fakhouri discusses the music that will be performed and talks a bit about the composers of the pieces. "I am hoping that Michael (COS director) will join me on stage with a few musicians and we will talk about the music," said Fakhouri.
The pre-concert chat starts at 6:45 p.m., while the show starts at 7:30 p.m. COS season tickets will be accepted at the door or tickets may be purchased at the Fayetteville Symphony Orchestra price of two tickets for $15 for the fi nal concert of the season. Find out more at http:// cumberlandoratoriosingers.org or www.fayettevillesymphony.org.