X-Men First Cass (Rated PG-13) 5 Stars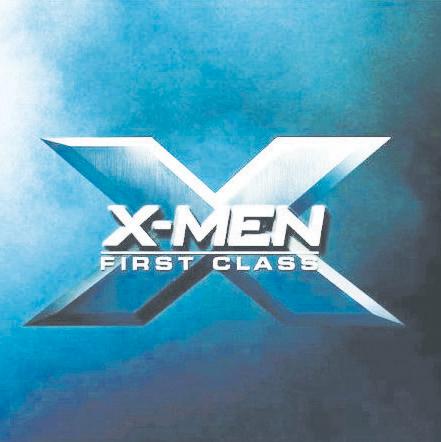 I still refuse to forgive Bryan Singer for the twin betrayals of leaving the first X-Men franchise to direct Superman Returns, but clearly he was going through some stuff. So, I tried to overlook his production/writing credit for X-Men: First Class (132 minutes) and not hate the film the instant the open-ing credits rolled. And appar-ently, I love everything Director Mathew Vaughn (Kick-Ass, Stardust) has done, so his work really helps make up for what Brett Ratner did with X-Men: Last Stand.
The film opens at a Polish concentration camp. Future Hellfire Club member Sebastian Shaw (Kevin Bacon) tortures a young Erik Lensherr into reveal-ing the extent of his magnetic abilities. Meanwhile, in a New York mansion, a young Charles Xavier meets a shapeshifting young Raven Darkholme.
Sometime later, the two (played by James McAvoy and Jennifer Lawrence) hang out in English pubs while Xavier tries to pick up chicks. An adult Lensherr (my new crush, Michael Fassbender) is now a Nazi hunter tracking Shaw so he can have his revenge. Shaw is in Vegas with Emma Frost (January Jones, acting well within her comfort zone of cold and scary). He has invited Colonel Hendry (Glenn Morshower from 24) in for a private chat about warmongering. Too bad the CIA is well aware of the secret meet and greet, and they send in agent Moira MacTaggert (Rose Byrne) to figure out if the Hellfire Club is a bunch of commies. She doesn't see any communism, but she does see Azazel (Jason Flemyng) disappear Colonel Hendry. This sends her looking for now-profes-sor Xavier, who is a world renowned specialist on mutation (or something … that's not as clear as it could be, but it gets three of the primaries in the same place, so go with it).
MacTaggart, putting up with enormously sexist attitudes from the suits, brings Xavier and Raven it to chat with the CIA. Because on the eve of the Cuban Missile Crisis (1) the CIA will drop everything so that senior officials can debrief a brand new Ph.D. on the say so of an already discredited agent. And (2) during that debriefing, his young blonde waitress friend is always welcome. And (3) when the also discredited office laughingstock (Oliver Platt) offers to take over the newly revealed superpowered and stash them in his "facility" that we are (4) then forced to wonder where he found fund-ing for, that is also, apparently, not a problem. I guess what I'm trying to say here is, don't overthink it.
Before the weirdly trusting mutants place themselves into the hands of the shadowy government suborganization operating with an apparently un-limited budget and a complete lack of accountability, they follow up on a lead to get Shaw. During their attempt to capture him, they meet Erik. The group, including Erik, troops back to D.C. and immediately uses a Cerebro proto-type to find some mutants to join their government funded youth gang. While the new best friends recruit a mix of mutants from the various X-comics, the Hellfire Club sets its diabolical plan in motion. After some pushy-pushy with the Hellfire Club, the (more or less) good guys start training, which doesn't take nearly as long as it should, but does set up the nifty climax.
Speaking as a fan from the '80s and '90s, First Class seems to get more inspiration from post-millennial, post-House of M revisions to canon, but there are plenty of tributes to the famous original history (as much as any serial comic can be said to have a famous original history). Of course, it doesn't always blend seamlessly. Even so, much of the slightly awkward blending can be forgiven in the name of creating a good story that keeps the audience involved with fast paced action. Overall, I'm ready for the next one.