Community Celebrations Abound in the Cape Fear Region
July 4, Independence Day, marks the day the Continental Congress adopted the final draft of the Declaration of Independence. From July 8, 1776 through the following month, the document was read publicly, and people celebrated whenever they heard it. In the year 1783, Independence Day was made an official holiday, and in 1941, Congress declared July 4th a federal holiday.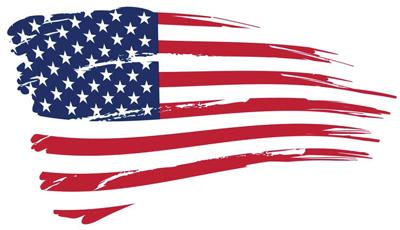 John Adams, the first vice president and the second President of the United States wrote to his wife, "I believe that it will be celebrated by succeeding generations as the great anniversary festival ... it ought to be celebrated by pomp and parade, with shows, games, sports, guns, bells, bonfi res and illuminations from one end of this continent to the other, from this time forward forevermore."
In keeping with Adams' wish for our nation, there will be a plethora of celebrations on the 4th of July weekend throughout this great nation and this great state. Locally, residents can pick and choose, where, how and when they celebrate our nation's birthday. You'll find a lot of information in this edition about various weekend events, but below, you will find a round up of "hometown" activities that are sure to put a smile on your face and a feeling of patriotism in your heart.
Aberdeen
Aberdeen's 46th Annual 4th of July celebration has something for everyone. Look for things like games, prizes, food, live music and fi reworks. Activities and games will start around 5:30 p.m. with live music by The Entertainers beginning at 6 p.m. Fireworks will start at 9:15pm. Admission to the park is free, but kids can purchase a $3 wristband and participate in extra activities, win prizes and have their faces painted. Everything is taking place at Aberdeen Lake Park. Give them a call at 944-PARK to fi nd out more.
Carthage
Carthage residents will kick-off their 4th of July festivities with a parade. It starts at 11a.m. at Monroe Street. After the parade, spend some time downtown during the city's street festival, where you can eat, listen to music and celebrate with your friends. Find out more at 947-2331.
Hope Mills
Hope Mills has reserved an entire day to celebrate the 4th. Forget the afternoon barbeque, the fun here starts with a parade at 10 a.m., which starts at Hope Mills Middle School and ends at Rockfish Elementary School. Spend the day at Municipal Park, which opens at noon with kids games, infl atables, arts and crafts and more.
The mayor will address the crowd at 7 p.m., and then the entertainment starts. Jill Charles and Redtrii will perform followed by Rough Draft Entertainment. The night ends with fireworks at 9:30 p.m.
Call 426-4109 for more information.
Lillington
Known as the Festival of the Park, Lillington's annual 4th of July Celebration, will be held on Monday, July 4, in the Lillington Park located at 405 South 1st Street (one block off Main Street).
The event includes rides, food vendors, entertainment by the Band of Oz and fireworks. Gates open at 3 p.m. and there is no admission charge.
Lumberton
Music and a Fireworks display are in store for Lumberton residents on July 2. The band Goldrush will perform. It's all happening at Lumberton Senior High School starting at 7 p.m. The event is free and open to the public. It starts at 7 p.m. with the fireworks starting around 9 p.m. Call 671-3869 to fi nd out more.
Parkton
On Monday, July 4, Parkton is hosting its 50th Annual 4th of July celebration. The fun begins at 9:30 a.m. in the Town Square and will include a parade at 11 a.m. There will be music throughout the day. Enjoy some freshly cooked barbeque while spending time with friends and family.
Pinehurst
For a more subdued celebration, try the 4th of July Moore County Concert Band. The band will play at 3 p.m. in the Cardinal Ballroom, Carolina Hotel at Pinehurst Resort. For more information call (910)295-9023.
Pinehurst is starting its 4th of July celebration at 5 p.m. at the The Fair Barn, Pinehurst Harness Track, Route 5, Pinehurst. Fun and games for all ages, pony rides, Sparky and friends and more to delight the young and old. The Vision Band will perform at 6 p.m. Local vendors and caterers will provide food and beverages, or bring your own picnic and enjoy the evening. Bring a blanket and lawn chairs, the fi reworks start at 9:15 p.m. at the 1 Mile Track. Call 295-2817 for more information.
Southport
If you want to participate in North Carolina's 4th of July celebration, take a short trip to Southport, where for more than 200 years, the community has celebrated the nation's independence. The celebration began during colonial times when ships lay anchor in her harbor and shot their cannons. Now, 40,000 to 50,000 people come each year to bathe in the richness of spirit commemorating Old Glory.
These days there will not be a lot of cannons firing, but there will be fun for the entire family. The Southport celebration kicks-off on Saturday, June 25 with the opening ceremony at 7:45 a.m. at Waterfront Park and continues through the 4th, with a wide variety of activities for the entire family.
Some highlights of the festival are the The N.C. Freedom Run/Walk, a concert by the 2nd Marine Division Military Band, an arts festival, Beach Day at Oak Island, Shag contests, a street festival, live music and much more.
One event that will be particularly poignant is the 9/11 Flag Stitching. The event brings a fl ag that was rescued from the World Trade Center on 9/11 to the city as part of a national tour. Residents from around the country have the opportunity to make a stitch on the fl ag in memory of those who lost their lives that day.
There will be several fireworks in the region over the week of the celebration.
For complete details, events and list of entertainment, visit www.nc4thofjuly.com.
Wilmington
In Historic Downtown Wilmington, the 4th of July celebration will begin at 5 p.m., when Water Street comes alive with food, music and fun. Entertainment can be found at Riverfront Park with live music provided by the Daniel Parish Band. Along the boardwalk, everyone has a front row street for the fi reworks display, which will begin at 9 p.m.
The Battleship Blast is one of the largest choreographed fireworks displays in the state and this year, it will be especially meaningful because the Battleship North Carolina is celebrating its 50th year here in Wilmington. The 20-minute spectacular fi reworks display has drawn crowds of more than 50,000 people. The 50th Battleship Anniversary celebration will not disappoint and at 9:05 p.m. the Battleship fireworks spectacular will begin. You don't want to miss this year, as the fi reworks display will take on new forms that have never been seen in Wilmington before.
Primary viewing for the fireworks will be from downtown Wilmington. The entire Battleship complex on Eagles Island will be closed at 6 p.m. and all vehicles will be required to leave by 6:30 p.m.