It's no secret that Extreme Makeover: Home Edition has been to town, working on a project for a very lucky Fayetteville family. But did you know that there is another design makeover in the works at The Salvation Army Shelter? Much like the home-makeover show, The Salvation Army is seeking to improve lives, and they understand that things, like being treated with dignity, make a difference in helping to turn lives around.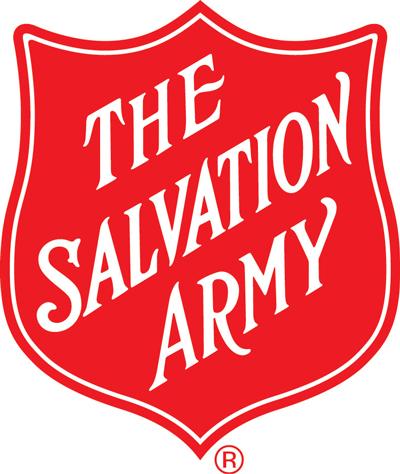 On Saturday Sept. 10, from 7 a.m. to 5 p.m. decorators, crafters and home-improvement gurus are invited to join the Shelter Design Challenge. It is a fun and creative way to not only let your design skills shine, but to make a difference in the community and help your fellow man.
Competitors in the design challenge will work in teams of up to six and on the day of the event each team will be put to the ultimate challenge.
This project has been a long time in the making and is something that is near and dear to Jackie Golbold's heart. She sees thousands of people come through the shelter every year, and wants nothing but success for each and every one of them.
"We are hoping we will get design people who have a knack for it in their own lives who would want to come and take charge of a room here at the shelter," said Godbold. "Not only is it a challenge, it will be a fundraiser, too. So it is going to be a really fun event. We are hoping to make the shelter more homey for the people who stay here."
There are several rooms slated for the makeover at the facility, so only a limited number of teams will be able to compete in the day-long event. The areas to be made over include dorm rooms, multipurpose rooms, family rooms and patio and courtyard space.
Teams choose their room (first come, first served) and have until Aug. 10 to submit a room design plan. Make an appointment to stop by the shelter and take photos/measurements of the room that you choose to help as you make plans.
Goldbold also encourages competitors to reuse and repurpose whatever they can in the competition.
"We are the Salvation Army," she said. "We have a thrift store and we encourage people to reuse things."
Room design plans should be emailed to: jackie.godbold@uss.salvationarmy.org by Aug. 10 and should include a basic plan for the room, for example, painting walls, any large pieces to be brought into the room and basic colors for the room. Room designs will be approved via email by Aug. 15. If there are questions or concerns while planning, please call Godbold (910) 644-5261 or Mary Webster (910) 485-8026.
While the shelter is eager to grant creative license to the designers, there are a few limitations: no permanent structure changes, no drilling into walls, no outrageous wall colors and no expensive electronics or appliances should be placed in rooms. If you're not sure, please ask.
Not only will competitors have a chance to wow the residents, they are also invited to join them for a cookout at 5 p.m.
The public has a chance to get in on the fun, too, and will be able to tour the building from 6 – 8 p.m., and vote on their favorite room makeover. Votes can be purchased for $1 per vote and the winning team will receive a trophy and a prize.
According to the Salvation Army Website, The Salvation Army's Shelter in Fayetteville can assist up to 100 people per night, giving temporary shelter and counseling to destitute people. The facility provides shelter, necessities, strict discipline and spiritual guidance while encouraging individuals to find a job. They are taught budgeting along with other essential life skills in an atmosphere of love and concern.
Through the shelter, The Salvation Army is reaching out to people like Arthur, a shelter resident: "I prayed for God to take my life because of my addiction, but instead he guided me to The Salvation Army. The Army helped put God back into my life and taught me how to develop relationships with people I didn't think I could be close with."