The Fayetteville Symphony Orchestra (FSO) is noted in the community for its strong support of and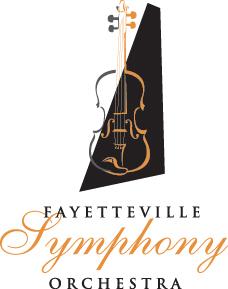 commitment to bringing symphonic music to the young, including many who might not otherwise have the opportunity to attend a concert. Just recently, the FSO held its second annual Exceptional Children and Adult's Concert, complete with the "instrument petting zoo." Its Holiday Extravaganza featured the Cumberland County Youth Orchestra and the Music Makers Fall Cohort, a program funded by the Youth Growth Stock Trust through the Cumberland County Education Foundation and developed by the FSO with the Boys & Girls Club and Fayetteville Parks & Recreation. And now, funded by a grant from the U.S. Embassy in Jordan, some members of the FSO, under the baton of Maestro Foaud Fakhouri, will travel to Jordan, February 16-24 to perform with the Amman Symphony Orchestra and present concerts to schoolchildren.
The symphony will engage in three different programs while in Jordan, Fakhouri explained. The first performance is an evening concert, which is part of the Amman Symphony Orchestra's regular season Masterworks, similar to what the FSO does here. The concert will include the overture to Verdi's "La forza del destino," Stravinsky's "Firebird Suite" and Tchaikovsky's "Symphony No. 1."
The second and third programs involve working with students.
"We're doing four other performances during the day for schoolchildren, similar to what we do in Fayetteville for our third graders," Fakhouri said. "This project came through a grant with the U. S. Embassy in Jordan. So they want us to focus on education. That was one of the priorities that they wanted to see happen. And we're introducing children to classical music by performing American blockbuster-movie music. The idea is that these kids may have heard of Harry Potter or Pirates of the Caribbean or Star Wars, but they would not have associated that what they heard on that movie screen is actually performed by an orchestra. I thought that this would be a good idea to sort of say, 'You're familiar with this music, but here's how it's done, and these are the instruments that make that type of sound.'"
And Fakhouri wants to ensure that the experience will be meaningful beyond just the 40 minutes of the performance.
"They've probably never been to a symphonic concert in their lives, they're going to see this and then they're going to go home. What do we give them to take home and extend that experience and actually get them to say, 'I saw this instrument, and this is what I want to learn'?" asked Fakhouri.
Fakhouri approached one of the symphony's education coordinators as well as librarian, who plays with the FSO.
"She created a mini booklet that we're going to give to every one of those kids while we're there," he said.
The FSO is also providing master classes to students of the National Music Conservatory as well as students at King's Academy, a private boarding school about 45 minutes outside of Amman. Members of the FSO will stay at King's Academy during their visit.
This cultural exchange is not the fi rst between the FSO and musicians of Jordan.
"For our 50th anniversary, we invited the Queen of Jordan to come" said Fakhouri. "One of the Queen's projects is the National Music Conservatory in Jordan. We invited musicians from the conservatory to come here, and she came and saw us perform with them. She invited the symphony to go to Jordan to perform, which was funded by the conservatory."
Fakhouri notes that this trip is a bit different. During a guest conducting engagement, he spoke with a friend about the project, and she suggested bringing some of the musicians from the FSO again, and she would explore sources of funding.
"The embassy was very interested, provided we did the education component. And the embassy seems quite excited to be involved in this project," Fakhouri said.
In addition to rehearsals and performances, the FSO will take some time to explore the historic area, including the "lost" city of Petra, familiar to many from Raiders of the Lost Ark fame; Jerash, a well-preserved Roman ruin; Mt. Nebo, where Moses stood, and of course, the Dead Sea and the baptismal site of Jesus. The FSO hopes to post updates and pictures to its Facebook page while in Jordan and then create something on the FSO website after their return.
Fakhouri stresses the signifi cance of such cultural exchanges relative to the Fayetteville community.
"We are taking Fayetteville overseas, and we are introducing people to what we do here and impacting their lives. What we do to represent Fayetteville is important, and the only reason we are able to do these types of projects, to take them outside, is because of the generosity of the people who support us," said Fakhouri. "And from their support, we are able to do these programs here and get positive feedback from our community, from our children and the schools, especially with regards to education, and that's what we're modeling this program in Jordan upon. We're basing it on the positive experiences and our long history with these types of projects in Fayetteville. We're just duplicating them there for a place that really needs them. There aren't many orchestras our size that can say that they do this type of work."
"There's a lot of chaos in the world, and these types of things maybe help make people understand each other a little bit better."
For more information on the FSO, visit www.fayettevillesymphony.org.