Kids of the '80s — or anyone who appreciates the musical sound of that especially big-haired decade — are in for a treat when Rock of Ages comes to the Crown on Feb 14. The fourth in a series of fi ve shows presented by Community Concerts, this particular performance promises to be huge. If you're new in town or have somehow missed the last 75 years of amazing entertainment that Community Concerts brings to town each concert season, Rock of Ages is a great choice for a first show.
The musical is set in 1987 on the Sunset Strip. Sherrie, a small-town girl, comes to L.A. to make it big. Drew, from South Detroit is drawn to Hollywood for the same reason. The two meet — and they fall in love to the songs of the '80s. Songs by Journey, Night Ranger, Styx, REO Speedwagon, Pat Benatar, Twisted Sister, Poison, Asia, Whitesnake and more recount the emotions, drama and excitement of their love story/adventure.
Nominated five times for a Tony Award, Rock of Ages brings back fond memories for fans of the big-hair bands of the '80s.
"We are really excited about Rock of Ages," said Michael Fleishman, attractions director for Community Concerts. "This show is a huge hit on Broadway and is being made into a movie starring Tom Cruise and Alec Baldwin. It's something we believe our audience will really enjoy."
Some other big names in the film include Julianne Hough, Malin Akerman, Catherine Zeta Jones, Russell Brand, Paul Giamatti and Mary J. Blige. Fans of the stage version can enjoy the show in theaters on June 1.
"Tickets have really starting jumping on this show," said Fleishman. "This is a great thing to do for Valentine's Day. It is something a little different. Instead of waiting at your favorite restaurant for an hour, this is a chance to hear all the music of the '80s in a really fun and upbeat show.
"Dominique Scott couldn't agree more. He plays the part of Drew in Rock of Ages and is lookin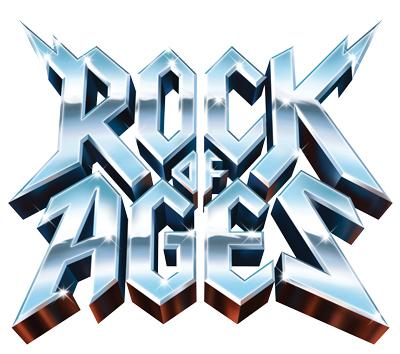 g forward to putting on a top-notch show when they come to the Crown.
"My favorite part is the audience's reaction to the show," said Scott. "People really love it. There is a general sense of excitement about the show. People who know nothing about the story or music when they walk in all walk out having had a good time. By the final number the crowd is up on its feet laughing and clapping and enjoying the show."
Scott says that the cast loves the response they get from the audience at each performance and that the synergy that develops between the cast and the viewers can be pretty intense.
"It is breathtaking to perform in front of thousands of people every night. They know all the songs for the most part and by the end everybody is standing up and dancing and having a good time," he said. "There is a certain energy that we share with the audience back and forth from the stage and it is something that is really special and breathtaking — and something that I look forward to every night."
Now in its 76th season, Community Concerts is not only Fayetteville's oldest arts organization; it is comprised of an all-volunteer workforce dedicated to bringing quality entertainment to Fayetteville and the Fort Bragg/Cumberland County community. With a keen ear tuned to what interests and excites its audiences, the group has steadily expanded and grown as similar community groups around the country have fallen by the wayside.
Clearly, community is the operative word in the organization's name. Beyond great entertainment, Community Concerts also supports programs that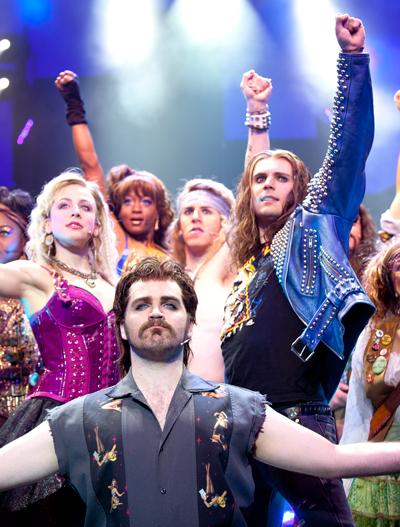 benefit local citizens.
The Boy's and Girl's Club receive generous support from Community Concerts as do deserving seniors. Local children benefi t from music clinics and a music scholarship fund. Each year the group recognizes local performers and musicians in the Fayetteville Music Hall of Fame.
"There are so many people in our community who have contributed to the quality of life here," said Fleishman. "They've entertained us, taught our children and brought the love of music and entertaining into the lives of our citizens. These are people who deserve to be recognized and it is only right for us to do that."
In the end, making Fayetteville a better place is what matters to the volunteers who drive Community Concerts. Being able to make meaningful differences in the community, provide great shows for their audiences and still have a great time is one of the reasons Fleishman has stayed with the group for so long. Every year is a new adventure and every show is a chance to make the audience cheer — and Rock of Ages is a show that he expects will have people on their feet throughout the night.
"This is a very fun show. It was a big hit on Broadway and it is going to be a big deal with this movie coming out," said Fleishman.
The 2011-2012 season comes to and end on Friday, April 14 when the incomparable Patti LaBelle comes to the Crown.
Rock of Ages starts at 7:30 p.m. at the Crown. Tickets are available to all Community Concerts shows at www.community-concerts.com/contact-us and at www.atthecrown.com.