The Fayetteville FireAntz are in action in a trio of home games in the following weeks. So check your calendars and head out to one of the three upcoming home games to support your Fayetteville FireAntz.
On Friday, Feb. 17, the Fayetteville FireAntz will host a very special night for the Fayetteville Animal Protection Society. Game time is 7:30 p.m. and will be against the Huntsville Havoc.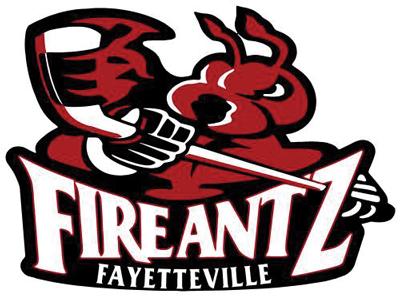 The FireAntz will honor one of the most progressive shelters in North Carolina, a shelter which prides itself on its policy of no-Kill. The Fayetteville Animal Protection Society has been rescuing and sheltering animals for 28 years and is a great place to visit if you are looking for a new addition to your family or unable to keep your current pet.
FAPS was once known as Animal Haven of Cumberland County, but changed its name after several years, and a great deal of discussion, to Fayetteville Animal Protection Society to better reflect the area the shelter serves, and to speak of its interest in humane education, spay/neuter outreach and legislative changes in regards to the treatment of animals.
With your help, FAPS continues to grow as one of the most progressive shelters in the state of North Carolina. Its focus not only includes creating and providing a safe haven for animals, but also the further education of the community to prevent the problems associated with unwanted pets through a spay/neuter outreach and humane education programs which are available to both adults and children.
The following week, Wednesday, Feb. 22, the FireAntz will host its 5th Annual Public Safety Night. This game will be against league rivals, the Knoxville Ice Bears. Multiple counties will have emergency-vehicle displays in the North VIP parking lot.
Children and adults will have the chance to learn all about these emergency vehicles and will get to see the inside workings of the emergency vehicles.
Also that week, Friday, Feb. 24, the FireAntz will be celebrate their 10-year anniversary. The game begins at 7:30 p.m. and will see the FireAntz taking on the Augusta Riverhawks. The FireAntz will sport special anniversary jerseys, which will be auctioned off after the game. Come out, support and celebrate with us!
You can check out the rest of the season to find game times, FireAntz community visits and upcoming events at the website www.fireantzhockey.com or you can contact the FireAntz Office by phone at 321-0123.
Gather your friends and family to come out and enjoy Fayetteville FireAntz hockey where fire and ice unite!