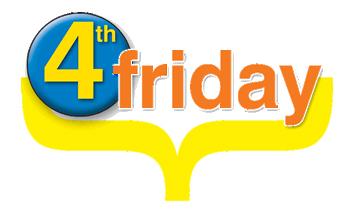 Where are the best museums, restaurants and street festivals in any city? Downtown — the answer is always downtown. The All-American city of Fayetteville is no different. With the revitalization of Fayetteville's downtown, some of the best shops, restaurants and entertainment is housed within the same four and a half blocks of this historic area.
The 4th Friday celebration of the downtown area and has become a tradition in Fayetteville that draws crowds every month. This month, 4th Friday offers a new historical perspective of Cumberland County, spring crafts for the kids and student art displayed by the Arts Council Fayetteville/Cumberland County.
The Market House is open to the public during this event from 6 - 10 p.m. The special exhibit for March is The Floods of Fayetteville. This exhibit showcases pictorial panels of two major floods in 1908 and 1945. The Cape Fear River is the largest river system in North Carolina and water rises and falls dramatically, which is vividly portrayed though the exhibit. Original photographs from 1908 will be on exhibit to depict the level of the floods at Liberty Point and other historical landmarks in the area. View pictures of people in rowboats where streets were before the flood came.
A women's history exhibit will be in the front lobby of the Fayetteville Area Transportation Museum. The exhibit shows women of Cumberland County breaking the stereotypes of their time frame; working in the heat of rural farm life, and thriving as business women. There will be special area displays of women who were the first in the county — such as the first female firefighter.
Fascinate-U Children's Museum is open from 7 - 9 p.m. for 4th Friday. Join the craft table to celebrate the arrival of spring. Children can use their imagination to decorate paper eggs with the bright colors of spring.
High school students of Cumberland County will display their artwork during the 12th Annual Cumberland County High School Juried Art Exhibition open from 7 - 9 p.m. at the Arts Council Fayetteville/Cumberland County building. This exhibition includes drawings, paintings, sculpture and mixed media artwork. Each entry will be judged by an art professional with recognition going to first, second and third place, along with honorable mentions.
Students In Free Enterprise of Fayetteville State University, will host Community Can-do sponsored by Campbell's' Let's Can Hunger initiative. Four college and four high school teams will build giant structures out of cans and nonperishable food items. Curious spectators can vote on their favorite structure by donating a dollar or a can of food per vote. The food and money collected will go to the Second Harvest Food Bank in Fayetteville. Last year, 7,600 pounds of food was collected and displayed in a rocket, pirate ship and Happy Meal for the event. The organization hopes to collect 20,000 pounds this year. Check out the displays and vote for your favorite at 321 Hay Street.
If celebrating the history of Cumberland County, supporting young artists and do-gooders, enjoying the shopping and dining doesn't attract you to downtown, seeing macho men walking in red stilettos heels might.
During the second annual Walk Awhile In Her Shoes, a large group of brave men will walk for blocks downtown to raise awareness against sexual assault. Last year approximately 100 men walked, raising $15,000 for Rape Crisis Volunteers of Cumberland County. Company sponsors, individual walkers and non-walking supporters all contributed to the cause. Onsite registration begins at the Market House in downtown Fayetteville at 6 p.m. and the walk begins at 7 p.m. from the Market House to the AIT building.
Whether dining and shopping, watching huge sculptures being made from cans or seeing men strutting their stuff in heels is your idea of a good night, you'll be sure to find it March 23, downtown during 4th Friday.