Closing out another stellar season, Community Concerts welcomes the incomparable Patti LaBelle to the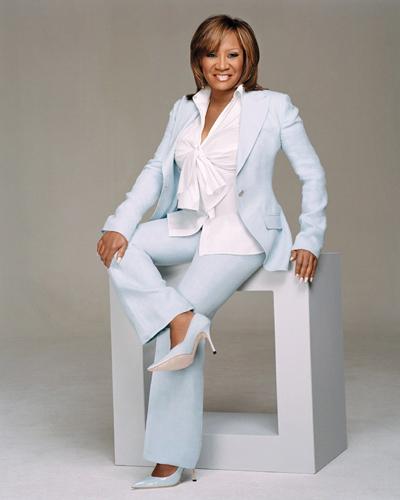 Crown on Friday, April 13.
LaBelle spent her early years singing in a Baptist choir. She launched her professional career in 1960 when she and Cindy Birdsong formed a group call the Ordettes. By 1962, the group, which was then known as the Blue Belles, had scored Top 20 pop and R&B hits with "I Sold My Heart to the Junkman." That was the start of a hit-filled career that spans more than 50 years. From pop to funk to romantic ballads, LaBelle has made a career of wowing audiences. This concert promises a great ending to a spectacular season.
Community Concerts delivered another great group of performances this year with concerts by Darius Rucker, LeAnn Rimes, REO Speedwagon and the talented cast of Rock of Ages.
"This has been our biggest season so far," said Michael Fleishman, attractions director for the Community Concerts series. "There are so many people throughout the community who are dedicated to this program and very supportive of our mission and I want to thank them for helping to make this such a great year."
When the non-profit organization booked Patti LaBelle, event organizers knew she would be a hit, but they didn't realize how big.
"Patti LaBelle is the consummate diva. She is bigger than life and fi res on all cylinders when she gets in front of the audience," said Fleishman. "It looks like this is going to be the biggest concert of the season. In fact, I would recommend that anyone planning to see the show go ahead and buy their tickets because there aren't that many left."
In addition to providing great entertainment, Community Concerts is focused on doing good in the community. From music clinics and scholarships to supporting the Boy's and Girls Club to the Fayetteville Hall of Fame, Community Concerts strives to continue to build on the momentum they've established over the last 76 seasons.
This year's Hall of Fame inductees were Wesley Pritchard and Betty Howie. They were recognized for their contributions to the community and honored at the REO Speedwagon concert in January.
Wesley Pritchard is a two time Dove Award winner who has produced hundreds of gospel music projects for many regionally and nationally prominent gospel artists. An accomplished singer, bass player and producer, Pritchard is also the pastor and music minister at Fayetteville Community Church.
Betty Howie is an accomplished concert pianist, composer and music teacher to the children of the Fayetteville community. Howie's dedication and work with the North Carolina Symphony, various Methodist College musical education and entertainment projects and her dynamic work with production and writing for area performances in both the adult and children's venues are renowned for their quality, and demonstrate the wide scope of her gifts.
The Hall of Fame came about as a way to thank those who contribute to the music scene in Fayetteville. Past inductees include teachers and performers who invested time and effort to educate and entertain the community.
While the Community Concerts organizers are already hard at work planning next year's concert season, Fleishman is excited to have one more chance to show the community a good time, and offer a great night of entertainment with a musical legend before this season ends.
"Patti LaBelle puts on an amazing show," said Fleishman. "From the moment she walks onto the stage she offers a top-notch performance that covers a wide range of genres, from disco to funk to pop."
The concert begins at 7:30 p.m. There are a limited number of tickets still available.
Visit www.community-concerts.com to learn more about Community Concerts and the many programs offered to the community and the its surrounding area.
Photo: Community Concerts presents the legendary performing artist Patti LaBelle at the Crown on April 13.