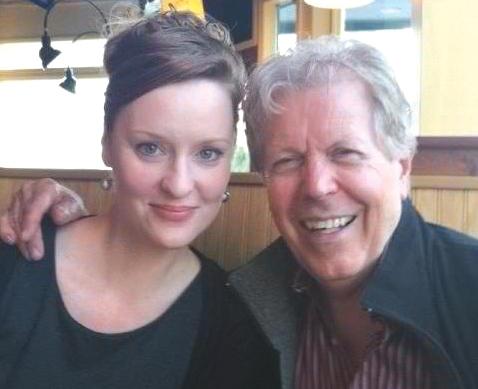 It's been 18 years, 18 seasons and 100 shows since Lynn Pryer moved to Fayetteville and founded Gilbert Theater. He's decided it is time to move on, but like it or not, he won't be going quietly.
Well-wishers, friends and Gilbert Theater supporters and patrons are invited to the Century Celebration on June 1 at 6 p.m. at Gilbert Theater to celebrate Pryer's many accomplishments and to wish him success in his future endeavors.
The $50 ticket to the black-tie event includes heavy hors d'ouevres and admission to the performance of Musical of Musicals (the Musical).
"There will be entertainment, music, some door prizes and a presentation," said incoming Artistic Director Robyne Parrish. "The presentation is at 7 p.m. and then more merriment at 8 p.m. followed by dessert and coffee supplied by the Hilltop House. I think it is going to be great fun. The tickets are selling really well."
The legacy Pryer built is one of endorsing creative freedom and producing thought-provoking, entertaining and sometimes edgy shows. During his tenure, Gilbert Theater was home to a wide range of shows including The Rocky Horror Show, The Vagina Monologues and the much-loved A Christmas Carol, which has become a longstanding tradition the week after Thanksgiving.
"We are very excited about what is happening at the Gilbert Theater," said Bill Bowman, publisher Up & Coming Weekly and sponsor of the Century Celebration. "Lynn Pryer created a successful arts venue for our community. It is thriving. Now he has taken it to another level with introduction of the new Artistic Director, Robyne Parrish. It is only fitting that we help excentuate and illuminate this type of event, and honor Lynn for his contributions to the arts community."
From the basement of his Haymount home, to the Arts Council to Bow Street, Pryer nurtured the Gilbert into a fl ourishing theater. He credits the community for its success.
"I have always wanted to live a meaningful life," said Pryer. "I require beauty, creativity, spirituality and love, and all four of these elements are present here. I am so grateful. I had those four things I needed and I was able to use that as a base to reach out to the theater community. I am extremely grateful to this town … it welcomed us with such care and affection and love."
As he enters a new season, or act three of his life as he calls it, Pryer has ditched his plans to head back to his childhood home in California. From the moment he took the house off the market, it felt right. Like so many who come to Fayetteville from all corners of the globe, Pryer has succumbed to the trademark charm and warmth of the local community.
His plans to retire from Gilbert Theater remain in tact though.
"On June 17, after the final performance of Musical of Musicals (the Musical) I will hand over the gong to the new Artistic Director, Robyne Parrish," said Pryer. "She has sterling credentials and I'm sure she will do great things here. If I am ever needed for a shoulder to cry on or a bit of wisdom I will be available, but I am going to be 78 next month and Bob and I just want to be able to travel and do things with out worrying about scheduling confl icts."
Although he is stepping away from the Gilbert Theater, Pryer is not going far.
"I am going to spend my time organizing a theater alliance," said Pryer. "It will work to make theaters aware of each other and have work shops and share calendars and who knows what other things will grow from it. I think it will be an important thing to have happen. There are more groups out there than most people know about."
It's been a good run at the Gilbert, but Fayetteville has not seen the last of Pryer.
Photo: Incoming Artistic Director of Gilbert Theater, Robyne Parrish with Lynn Pryer.