33 Miles Working on New CD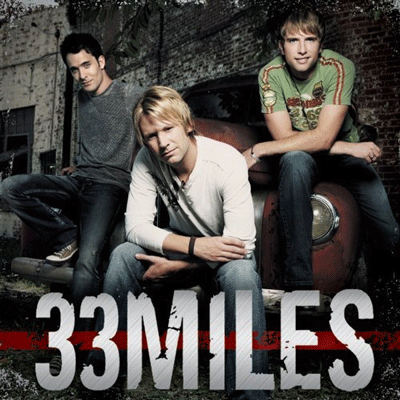 This week in The Buzz we will get caught up with the band 33 Miles, Mark Schultz will share his thoughts on his new album, and we will share a recipe from mother and artist, Sara Groves.
What has the band 33 Miles been up to lately?
After touring with Mark Schultz last year, 33 Miles is working on a new CD and heading out on a new fall tour. Jason and Chris — that's right, 33 Miles is now a duo — released the CD Today last fall and the single "What Grace Looks Like" to radio just a few months ago. They are now working on a new album that is all about worship. We don't yet know the title or release date, but we do know some of the songs will be original worship songs and some will be their favorite covers. Expect a few of these worship tunes to make their way onto the band's live set. Look for the fall tour Scars to Grace with Jonny Diaz at a city near you.
Mark Schultz talks about his newly released CD
"I once read a quote from theologian Frederick Buechner: 'The place God calls you to is the place where your deep gladness and the world's deep hunger meet.' 'All Things Possible' means something different than when I was first starting out as a musician," said Schultz. "When I first got signed, I thought that if 10 people bought my record, that would be 'all things possible.' But today, using this platform for myself to sell more records is not as inspiring to me. I can only accomplish good things if God is in them, and God shows up. I want to pray those prayers."
A tasty treat from the kitchen of Sara Groves
Groves says, "I don't know where this recipe originates from... but this is a Groves family favorite!"
Ingredients:
1 unbaked Pillsbury pie crust

1 1/2 cups of shredded mozzarella, divided into half cups

4-5 ripe medium tomatoes

1 cup of chopped basil

4 garlic cloves, chopped

1/2 cup of mayo

1/4 cup of grated Parmesan cheese
Directions: 1. Bake pie crust 10 min at 450 degrees. 2. When crust is cooled, place 1/2 cup mozzarella cheese on bottom of pie crust. 3. Place sliced tomatoes on top. 4. Top with chopped garlic and basil. 5. Mix mayo and Parmesan cheese and spread on top of tomatoes, basil and garlic. 6.Put 1 cup of mozzarella cheese on top. 7. Bake @ 375 degrees for 30-35 min. Sara is about to embark on her first ever tour of the UK next month.