Staying Focused
Life can sometimes get a little crazy. How blessed we are to have so many re-sources available to help us focus on what is most important.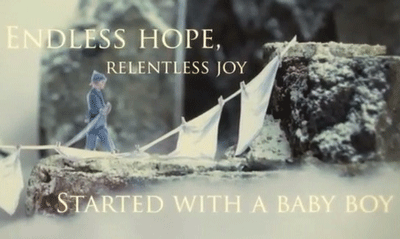 One of those re-ources is Christian music. In 'The Buzz' we often highlight the latest Christian-music releases or what is happening lately with the artists who bring us this music we love. The primary ingredient of a truly great song is how its message can take us from where we are, emotionally or spiritually, to where we need to be. So this week it seems appropriate to let the lyrics from a new Christmas song help us to focus on the most wonderful aspect of this most wonderful time of the year.
For King & Country
"Baby Boy"
If you told me all about your sorrows
I'd tell you about a cure
If you told me you can't fight the battle
Theres a baby boy who won the war
The war was won by a baby boy

(Chorus)
HALLELUJA
HWE CAN SING
ITHALLULUJIAH
HEAVEN'S RINGING
HALLELUJIAH
ENDLESS HOPE, RELENTLESS JOY
STARTED WITH A BABY BOY
Before there was that silent night
No Savior and no Jesus Christ
The world cried out so desperately
And a baby boy was the reply
Yes Heaven's reply was a baby boy

See, the King is coming down
And He's here without a crown
The baby boy without a bed
Giving life back to the dead
Hear the angels shout it out
As the people come and bow
Unexpected majesty
Hallejuiah what a King
Maybe all we need to get our life back in order can be found in a baby boy. Wishing you and those you love the very best Christmas!