Music Makes a Difference
Listening to a good song can help turn an okay day, or even a not-so-good day, into a great day. The key is finding a song that we can really relate to. This week we're going to look at the story behind a few new songs out on Christian radio. Hopefully you'll find one or two that relate to you right where you are.
"Strangely Dim" - Francesca Battistelli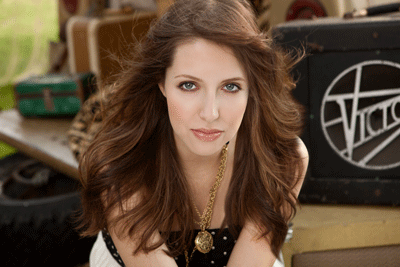 When talking about "Strangely Dim" Battistelli wants it known that the song was inspired by her dad. She shares, "He's in a place in his life where he is just waiting on God for a lot of things. We've all been there to some extent. I've found in my life that if I'm looking down at the things I can't control and the things that stress me out, I can get discouraged. Just like the old hymn said, if I turn my eyes on Jesus, that's where hope is, that's where clarity is, and that's where he is. No matter where you are, if you focus on Him, the things of this earth will pass away."
"Kings & Queens" – Audio Adrenaline
Written by Juan Otero and Kevin Max, the title track from their upcoming release personifies everything Audio's Haitian project Hands & Feet represents as an organization. "We shot the music video in Haiti at our homes in the village of Cyvadier with all these beautiful Haitian children," Will McGinniss says. "It's so amazing to think of how God surrounds these children, the vastness of their potential and how he's writing this huge story in their lives. They are God's little ones, and they will impact their culture from the inside out with God's love. We tried to capture that idea in the vastness of the landscape, the ocean and the cliffs, the greenest greens and in purple the color of God's majesty."
"You'll Find Your Way" – Andrew Peterson
This song is based on Jeremiah 6:16:
This is what the Lord says: "Stand at the crossroads and look; ask for the ancient paths, ask where the good way is, and walk in it, and you will find rest for your souls..."
As Peterson was thinking about his 12-year-old son Asher, with everything that was in store for him, his heart began to melt. He was wishing he could protect him from the darkness in the world. Knowing he can't, Peterson still hopes that Asher "will remember that church matters, and the gospel is true, and that there's a God that's the source of everything beautiful… and that he'll have a place that he will return to. And it's the old roads that lead you home." Some thoughts on a few new Christian songs from the artists who wrote them.
Photo: Francesca Battistelli