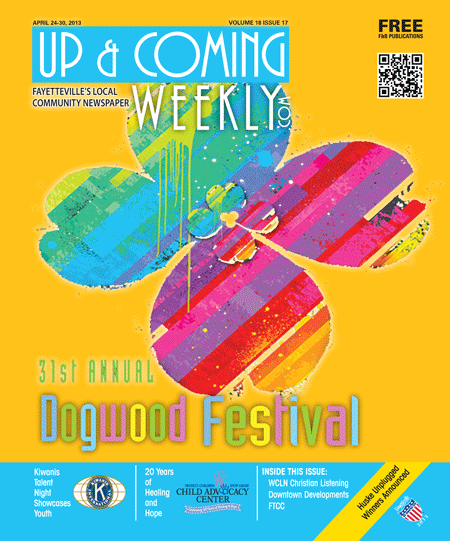 Each year, Fayetteville residents shake off their winter blues with a huge celebration that we all know as the Fayetteville Dogwood Festival. Held in historic downtown and Festival Park, the three-day festival welcomes more than 200,000 visitors to the city center, all with one thing in mind — having a good time.
The festival, which kicks off on Friday, April 26, features live music, a street fair, food, friendly competitions and a midway. In years past, the festival has brought some of the top names in entertainment to the area and given local performers a chance to share their talent with visitors to the festival.
On Friday, the festival opens with the Bloom and Boom Kick-off Party featuring country musician, Joe Diffie. Diffie, best known for his songs "Pickup Man" and "John Deere Green," gained success in the '90s, including 12 number one songs, 20 Top 10 songs and four gold and platinum albums.
Beyond his own successful recording career, Diffie is a successful songwriter, having written songs for Holly Dunn, Tim McGraw, Tracy Lawrence, Conway Twitty and Jo Dee Messina. At the conclusion of Diffie's concert, the skies over Fayetteville will bloom with one of the best fireworks shows of the year.On Saturday night, Southern Rock will rule in Festival Park, as the Dogwood Festival welcomes not one, but two of America's favorite Southern rock bands — Blackfoot and Molly Hatchet.
Blackfoot, known for hits like "Train, Train" and "Highway Song," is keeping the legacy of Southern Rock alive by touring and sharing its music with a whole new generation. Blackfoot will hit the stage at 7 p.m.
Molly Hatchet is best known for its hit album Flirtin' With Disaster. Still fronted by two of its original members, Dave Hlubek and Steve Holland, the band has toured all over the world and has held fast to its hard-rocking ways. The band will hit the stage at 9 p.m.
On Sunday, the Festival Park stage will be fi lled from 1-4 p.m. and will feature four sets. The opening set will feature 45 RPM, a local all-female band. The band will be followed by B. Smyth, a 19-year-old native of Flordia, who gained national notoriety through YouTube posts of his work. He is an up and coming R&B singer who recently signed with Motown.
Kayla Brianna, another R&B singer, will also grace the stage. An Interscope Records performer, Kayla Brianna is the daugher of former UNC and NBA star Kenny Smith.
The final act of the day is Prince NeFew and Da Mill. The group is made up of 11-year-old rapper Prince NeFew, his 9-year-old brother T-man, and their sisters Moda and Libby and cousin, Lulu. Their debut EP, Bookbags to Briefcases features the song "Bully" which is gaining national attention.
In addition to great entertainment and three days packed full of downtown fun, the Fayetteville Dogwood Festival sanctions events throughout the community throughout the month of April and throughout the Dogwood Festival weekend.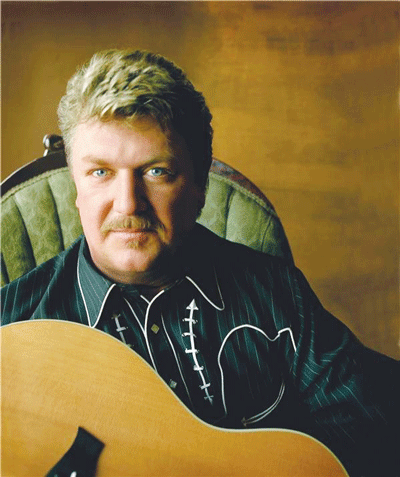 • The Mid-Carolina Senior Games run through April 27. The event is part of a network that promotes health and wellness for seniors statewide. There are 53 local games in which seniors compete involving more than 25 sporting events and visual and performing arts as well. Events include: basketball, track events, billiards, line dancing and more. Drawing, oil painting, essays, short stories, basket weaving, quilting, stained glass and woodcarving are just a few of the heritage arts included in the senior games. The performing arts segment of the event includes comedy, drama, vocal, dance and instrumental pieces. There are still a few days left. Visit www.ncseniorgames.org or call at (919) 851-5456 to find out more.
• The Fayetteville-Cumberland Crimestoppers Barbeque is scheduled for Friday, April 26 at 2800 Raeford Rd. in the Highland Center near Harris Teeter. It runs from 11 a.m. to 7 p.m. and costs $6 per plate. Proceeds from this event benefit Crimestoppers Fayetteville/Cumberland County. The crimestoppers program was brought to Fayetteville in 1984. Since coming to the community the program reports that it has "provided information resulting in the arrest of more than 3,108 felons and recovered more than $6.7 million in property and narcotics and have paid out more than $312,000.00 in rewards." Find out more about crimestoppers at www.fay-nccrimestoppers.org.
• Guys, break out your seersucker suits and ladies, don those spring dresses. There is a Garden Party at Cross Creek Park on Friday, April 26. It's the Boys and Girls Club of Cumberland County's 4th Annual Garden Party — an event that is fast becoming a cherished part of the Dogwood celebration. Enjoy wine, beer, heavy appetizers and dancing. There is a best hat/sharp-dressed man contest, too. The event runs from 3-7 p.m. and costs $50 per person. It's an adults-only party. Call 484-2639 for more information.
• Fascinate-U Children's Museum will celebrate the Dogwood Festival on Friday, April 26. The museum will be open from 7-9 p.m. Admission is free that night and visitors are invited to make a dogwood fl ower to take home with them. Admission will be half price at Fascinate-U on Saturday and Sunday as part of the Dogwood Festival celebration. Find out more at www.fascinate-u.com.
• Watch as Fayetteville's finest compete from 1-4 p.m. at Festival Park on Saturday, April 27. It is the Fayetteville Police Department vs. the Fayetteville Fire Department in a variety of events including a doughnut-eating contest, ladder-climbing contest, hot-wing eating contest and a tug-of-war contest. The winners will choose a high-ranking official from the losing team to take a "walk of shame" around Festival Park.
• The City Market/Farmers Market is in full swing and will be open from 6-9 p.m. on Friday, April 26 and from 9 a.m. -1 p.m. on Saturday, April 27. The market is located in the Fayetteville Area Transportation and Local History Museum parking lot on Franklin Street. Vendors include not only farmers selling things like produce, eggs and honey but other merchants selling soaps, woodworking items and more. Call 433-1457 to find out more.
• On Saturday, April 27, the Hogs & Rags Rally leaves the Airborne & Special Operations Museum and ends at Landry's Seafood in Myrtle Beach. Funds from this event benefit Shriners Hospitals for Children, Kidsville News! and the American Cancer Society. Registration costs $50. Call 876-7272 for more information.
• After a fun day downtown, enjoy an Evening of Jazz at the Cotton Club Saturday night. The event takes place at the Metropolitan Room on Green Street from 8 p.m. to 1 a.m. and is hosted by the Alpha Kappa Alpha Sorority. It costs $35 to attend. Call 797-1539 to find out more.
• Saturday, April 27, don't miss The Last Kings at the Crown Coliseum at 7 p.m. Hip-hop and R&B fans are in for a treat. The Last Kings showcases the work of four rappers that are sure to entertain. Tickets cost $37.50. Call 484-4123 for more information.
• Learn to save a life at Hay Street United Methodist Church's Hands Only CPR class on Saturday, April 27. The event is organized by Cape Fear Valley Health System, Chest Pain Center, Cape Fear Valley Health Foundation, Cumberland County EMS and Pine Forest Academy of Emergency Medical Services and is free. It starts at 6 p.m. Call 633-8301 for more information.
• FTCC graphic design students 28th Annual Portfolio Showcase: A Free Display of Graphic Design opens at the Arts Council on Saturday, April 27 at 5 p.m. Visitors to the event will enjoy photographs, illustrations, design layouts, and more. This exhibit runs from 5-8 p.m. for one night only. Call 678-9841 for more information. While you are there, check out the Public Works exhibit, which will also be at the Arts Council and hangs through May 18. Public Works is the one time a year that the Arts Council invites the public to submit artwork and displays all of the entries. Call the Arts Council at 323-1776 for more information about Public Works.
• Don't miss the Cape Fear Harley Davidson Experience downtown on t
he 400 block of Hay Street on Saturday, April 27. From 1-4 p.m. Cape Fear Harley Davidson will be on hand for a round robin, including a Jump Start Harley simulator, fit shop, merchandise and more. There will also be a display of antique, new and Cape Fear Hog Chapter favorite motorcycles.
• From 1-6 p.m., also on the 400 block of Hay Street, Lafayette Ford presents the Lafayette Ford Classic Car Show. Check out Antique cars and trucks, restored classic vehicles and custom hot rods. Don't forget to vote for your favorite while you are there.
• Snyder Memorial Baptist Church hosts comedian Dennis Swanberg on Sunday, April 28 at 6:30 p.m. Sometimes called America's Minister of Encouragement, Swanberg delivers every time. The event is free. Call 484-3191 for more information.
Find out more about the Dogwood Festival at ww.faydogwoodfestival.com.
Photo top right: Joe Diffie, country's original "Pickup Man," will open the Dogwood Festival during the Bloom and Boom Party in Festival Park.
Bottom left: 2013 Festival Map.