For Fayetteville, summer doesn't arrive in June when school lets out and people head to the beach. May offi cially kicks off the season with Fayetteville after 5. This free, public concert has been a part of the Fayetteville music scene for 15 years. Funded through R.A. Jeffrey's Distributing Company/Bud Light the event is operated by the Dogwood Festival Committee, and they have made sure that it is a great time for family members of all ages to join in and listen to bands and participate in other activities such as corn hole barrels.
This summer season is expected to be newer and "beefi er" than ever, as Carrie King, executive director of Dogwood Festival, put it. The event that was originally held on every third Thursday is now every third Friday, and will run through May, June and July only. Both King and Jeff Fox, the manager for R.A. Jeffrey's, agree that the change in weekday will allow for more attendance. The goal is to be fl exible and accommodate work hours — and hopefully the weather won't be as hot.
R.A. Jeffrey's put together a fun raffle with Bud Light. The lucky people that won beach towels during the Dogwood Festival can come to Fayetteville After 5, show their towel and get one free beer. They then are eligible to register to win free beer for a year. Names will be drawn for the winner on the last concert in July. Bud Light will also give away free prizes at each event to the audience present before 6:30 p.m.
New genres of music are in the line up this season, too. King stated, " I felt, and all of us in the planning process agreed, that there needed to be a change, a sprucing up to freshen up our venue and to try to have a different feel."
Audiences can now expect to hear 80s tunes, rock n' roll as well as country music. May 17 is the first concert of 2013 and features On the Border, a band that, as King said, "is an awesome, awesome, awesome, Eagles tribute band."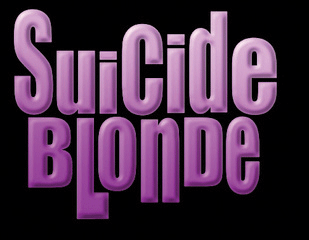 On the same night, the returning favorite Suicide Blonde takes the stage. In June 21, Fayetteville should grab their cowboy hats for James Otto as he sings country songs.
July 19 will wrap up the season with tribute bands and people can sing "I'm back in black!" and other favorite oldies. Three bands will be playing, In the Name of Love, a tribute to U2, High Voltage, a tribute to AC/DC and Mostley Crue, a tribute to Motley Crue. (Warning: this may cause adults to travel back in time for the whole night and pretend they are a teenager again, causing them to scare their kids).
The music and food always create a relaxing atmosphere. King said her favorite part of putting this together includes seeing the first concert because it does kick-off summer and it serves as a "feel-good event" for her.
Fox added, "I love seeing a lot of people and this is also a good networking opportunity where I can meet people from different businesses and talk with them one on one."
Fox also envisions Fayetteville after 5 becoming a concert tradition with a huge turn out like in North Hills Raleigh, another event R.A. Jeffrey sponsored. When first starting it, Fox said, "I wanted to have an event that would bring the community for free and also be enjoyable." He reaffi rms this goal and wants it to continue while picturing the future.
Fayetteville after 5 is the one summer event you don't want to miss. Come on down to Festival Park, lie on the grass and, as the Eagles say, "take it easy." Gates open at, you guessed it, 5-ish p.m. at Festival Park. Find out more at www.faydogwoodfestival.com.
Photo: This season's premier Fayetteville After 5 concert features Eagles tribute band, On The Border and 80s band Suicide Blonde.