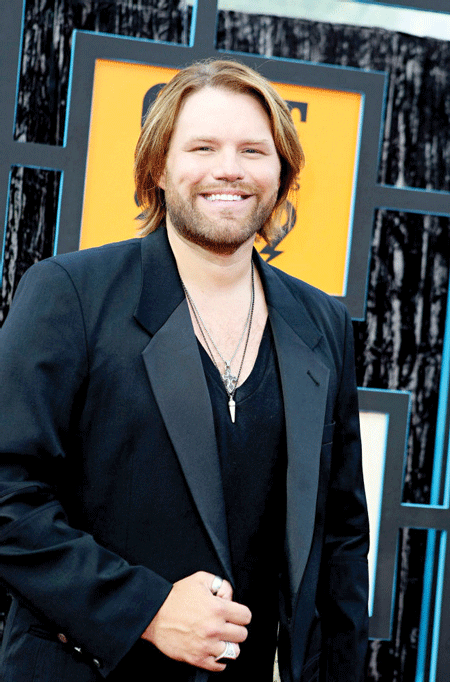 Let down your hair, put on your cowboy hats and boots for this month's Fayetteville after 5. Country sensation artist James Otto will hit the stage at Festival Park on Friday, June 21 for a night of dancing and great country music — a perfect event for the south.
Otto's big success happened in 2007 when he signed with Warner Brother Records in Nashville, Tenn. With the making of their first album, Sunset Man, Otto was on the way. His fi rst single off of the album, "Just Got Started Lovin' You" reached number one on the Hot Country Songs list and the number one country single in 2008.
He was involved in co-writing Jamey Johnson's hit single "In Color" with Lee Thomas Miller. "In Color" was nominated for a Grammy for "Best Country Song" at the 2008 Grammy Awards. Johnson also was awarded for the 2008 Academy of Country Music award for "Song of the Year". "
I approached writing a lot of these songs with what I really wanted for my live show," said Otto.
Otto's most recent work came out in 2010; favorite singles from this album, Shake What God Gave Ya, were "Groovy Little Summer Song" and "Soldiers and Jesus." He also went on tour that year with Toby Keith and Trace Adkins, two other phenomenal country artists.
That arena-ready thinking bred barn burners like the opening track, "Are Ya With Me," which emphasizes his Southern rock side, and the divine mandate of the title song, "Shake What God Gave Ya," which Otto says "has turned out to be the best live song we have — better than any of the hits — because it gets people off their asses and out of their seats."
"Soldiers & Jesus" is no rote patriotic anthem. As the grandson of a Korean War veteran, the son of a drill sergeant who was in the military for 23 years, and as a Navy vet himself, Otto feels an intensely personal connection with the song's message … which, he stresses, is not a political one.
"Being a guy who considers himself a Christian, I think this song addresses a subject that needs to be addressed. One of the lines is, 'There's a left side, a right side, and then there's the truth.' Regardless of the politics that can often divide our nation … This song basically just wants to lay it out as Christians see it — that there's only two people that ever gave their lives for you, and it's soldiers and Jesus."
His songs are great summer tunes to jam to and he pours his personal experiences and memories into his lyrics, making them all the more unique.
"As much as there's all these different fractures of country music these days — you have pop country, rock country, traditional country, alt-country and all these things in between — I don't know why country-soul couldn't exist right alongside it all," said Otto.
Come experience a great festivity during this month's Fayetteville After 5. Fayetteville After 5, sponsored by the Dogwood Festival, is a fun, family-friendly event that allows the community to get together and celebrate the end of the week through music and dance.
The gates open around 5 p.m. and please remember: no outside food and beverages are allowed.
For more information on James Otto, visit www.jamesotto.net. And to find out what else is going on in Fayetteville this summer, visit www.faydogwoodfestival.com/index.php.
Photo: Country music artist James Otto is set to perform at Fayetteville After 5.