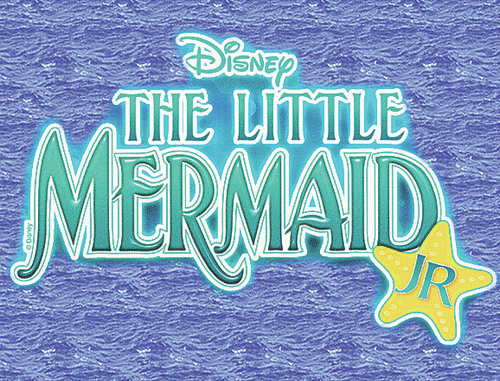 Since 1837, the story of a young mermaid giving up her tail and life in the sea to be a human and find the love of a human prince has entertained millions. This classic fairy tale written by Hans Christian Anderson has seen many adaptations from musical theatre to animated film. The most famous version of this tale however is the 1989 Disney version called The Little Mermaid.
This animated film version of the fairy tale was also adapted for the stage, and was performed on Broadway in 2008. This year the magic of The Little Mermaid, that has captured the imagination of audiences of all ages for years, will be coming to the Fayetteville community through the eyes of children.
The Cape Fear Regional Theatre encourages an appreciation for theatre in all ages. All year long they provide the community with a creative outlet. During their regular season they create captivating performances for all to enjoy, and also offer creative outlets for performers in the community. In the summer the CFRT brings children into the theatre through their summer camps.
This year the talented staff of the CFRT is pulling out the stops offering three summer camps for various ages. Children from ages 6 to 8 will be working with CFRT to create Disney's The Jungle Book for Kids. There will not be public performances of this show, but it shows that a passion for theatre can begin at any age. Children ages 9 to 14 will bring to life Disney's The Little Mermaid Jr. There are two camps for this production, one is being held in June and one in July. Both of these camps will have public performances. Older kids, ages 13 to 18 will work to create Side Ways Stories From Way Side School. This is a stage adaptation of a very popular book series written by Louis Sachar. The structure of this book is unique as each of the 30 chapters is a separate story that complements the others.
For the June Little Mermaid camp performances are scheduled on June 28 and 29. The July campers will have their performances on July 19 and 20. The performances are at the Cape Fear Regional Theatre, which is located at 1209 Hay St.
Tickets can be purchased through the CFRT Box Office, online, by phone or in person. To purchase tickets online, visit the website www.cft.org/tickets.php. The phone number for the box office is 323-4233. The box office is closed on Mondays. Tuesdays through Saturdays hours are from 2 p.m. until 6:30 p.m. On Sundays it is only open from 2 p.m. until 4 p.m. For more information, visit the Cape Fear Regional Theatre website cfrt.org.