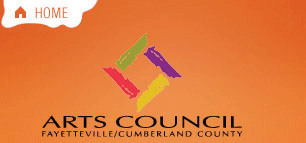 As the workday comes to an end and the weekend begins, downtown Fayetteville erupts with life. The evening of July 26, the streets will overflow with music, art and opportunities for fun at this month's 4th Friday. This is a family-friendly event, and there will be something for everyone to enjoy.
For the art lovers, there are several different must-see galleries in Fayetteville. Showcasing the close relationship that the community has with the environment, the Arts Council is hosting the exhibit Transformation: Artful Recycling. This exhibit is invitational and highlights creativity, awareness of the environment and the talent of our local artists. The Arts Council Gallery is located at 301 Hay St. and is open from 7 to 9 p.m.
Cape Fear Studios will also be open late to bring art to the community. Cape Fear Studios is full of art from local artists who create in many different mediums. From paintings to pottery, to glasswork the art is incredible and varied. All artists are juried in, is open from 6 to 9 p.m. There will be art for people to view and artists there for the community to meet. The gallery is located at 148 Maxwell St.
For the kids, Fascinate-U is the place to explore. This museum is completely dedicated to children, and on 4th Friday it will not only be open late, it will offer a free fun craft for kids to create. This month the craft is a candle ornament. Kids will use felt, popsicle sticks and glue to make an ornament for the Christmas tree, the mantle or a gift. Fascinate-U is open from 7 to 9 p.m. and is located at 116 Green St. Admission and the craft are totally free.
Besides being at the center of downtown and a historical building, the Market House also acts as a museum. There is a permanent exhibit in the museum that is titled A View From the Square: A History of Downtown Fayetteville. Additionally, each month there is a different exhibit that pertains to local history presented in the Market House. This month the exhibit is Fayetteville's Early Fraternal History. The Market House is open from 6 to 10 p.m. The Market House is located in the Center of Downtown on Hay Street.
The Headquarters Library is also taking part in the excitement. Beginning at 7 p.m., the library is inviting all local teen performers to come and perform for the community. All talented teens are welcome. Anything from singing to dancing, to stand-up comedy is welcome, and all are welcome to watch. The only requirement for performers is that they do not use inappropriate language. The open mic night will take place in the Pate Room at the Headquarters Library located at 300 Maiden Lane. The performances will begin at 7 p.m. and last until 8:45 p.m.