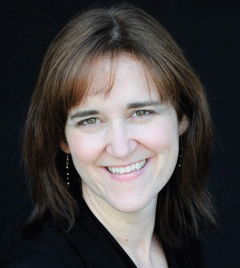 Upon hearing that fellow musicians, David and Charis Duke were moving to Philadelphia, Soprano Gail Morfesis asked local businessman and supporter of the arts Menno Pennink to assist in presenting a concert in their honor. The concert is entitled Languages of Love: Music from Opera, Art Song & Musical Theater. It will be presented in The Capitol Room, 134 Person St., in downtown Fayetteville on Aug. 3, at 7 p.m.
Since their 2003 arrival in Fayetteville, the Duke's have contributed their talents to the Fayetteville musical scene. Dr. David Duke came to join the music faculty at Methodist University and also served as the music director of many musicals at Fayetteville Technical Community College where his wife, composer and pianist Charis Duke, led the pit orchestra. He has been a cast member at Cape Fear Regional Theatre and in 2012 was a featured soloist with the Fayetteville Symphony Orchestra.
David's formal studies include undergraduate degrees from Brigham Young University (Provo, UT, B.M. Music Education), and graduate studies at the University of Illinois at Urbana-Champaign (M. M. and D.M.A. in Vocal Performance).
Charis has made her presence known at FTCC, The Gilbert Theater and Snyder Music Academy. One of her children's musicals, The Adventures of Tom Sawyer, was presented by Up & Coming Weekly in conjunction with Snyder Music Academy in 2009 at the Sol Rose Amphitheater at Campbellton Landing.
Charis attended Brigham Young University where she received a Bachelor of Music degree in Composition. She received a fellowship to attend graduate school at the University of Illinois at Urbana-Champaign where she earned a Master of Music degree in Composition. Her music has been performed by numerous ensembles including the Jezic Ensemble of Baltimore, the Amadeus Choir of Toronto, the Boston Viola Quartet and the Cincinnati Camerata. She has received numerous honors and awards, most notably the Nancy Van de Vate International Prize for Opera from Vienna Masterworks. She is a four-time winner of the International Christmas Carol and Chanukah song writing competition, and most recently won the Cincinnati Camerata Prize for choral music. She has also written ten children's operas which were commissioned by the Arts Academy at Bella Vista in Clovis, New Mexico.
The concert has attracted some of Fayetteville's favorite performers who are no strangers to the world stage including vocalists Gail Morfesis (UNCP), Robert Williams (FSU) and pianists Scott Marosek (Methodist) and Jesse Davis (Methodist, FSU & Snyder Music).
The concert will be held at Menno Pennink's Capitol Room, a relatively new music venue on Person Street in downtown Fayetteville. Dr. Pennink is a retired neurosurgeon and avid music lover having hosted 28 private music soirees in his home. Pennink states, "The Capitol Room was initially conceived as a private music room. When Suzanne and I moved from our home on Willow Bend Lane to the 300 Block in downtown, we had to part with our music room. So we looked for a building that would accommodate the same concept, making music in a private setting. We found a building on Person Street and created the Music Room. The room has a magnificent 9-foot Steinway concert grand and is a perfect place for chamber music. The acoustics in the room are excellent, enhancing the sound of the string instruments and voice. One of the interesting features of the room is that we used all recycled materials; the bookcases and cabinets came out of my old medical office. All metal was recycled material from an apartment complex, which was destroyed by a tornado that swept through our area a few years ago. The concrete floors were sanded and almost look like marble. The glass doors inside were salvaged from a downtown project."
Don't miss this wonderful farewell concert. Refreshments will be served. Seats are limited, so call our event manager Gayle Nelson for reservations at 978-3352.
Photo: Top left: Charis Duke, Bottom left: David Duke