When you think of Bill Cosby, you probably get a smile on your face, The Cos, as he is affectionately referred to by his friends, is known for his colorful sweaters, quick humor, quirky dancing and to some — Jello pudding. Mostly, he is known for his comedy, which has kept people laughing for more than five decades. On Thursday Jan. 17, he will bring his style and humor to the Crown Theatre for a night of comedy and storytelling.
Born William H. Cosby Jr., on July 12, 1937, he is a native of Philadelphia, Pa. While known for his educational and thought-provoking television shows, Cosby quit school following his sophomore year to join the U.S. Navy. While in the Navy, he completed high school via correspondence courses. Upon completion of his military service, he was awarded an athletic scholarship to Temple University. At Temple, he worked as a bartender to help pay his expenses. He was known for his quick wit, and following the suggestion of his customers, he tried stand-up comedy and was discovered by Carl Reiner.
In ensuing years, he tackled a variety of mediums to share his quick wit, including stand-up comedy, television, cinema, books and albums. It was through the making of his comedy albums in the early '60s that he earned national acclaim. His award-winning albums introduced the country to his voice, but it was his role in I Spy that made him a household name and earned him three Emmy Awards.
During this same time, Cosby continued pursuing his education, earning a doctorate in education, which helped form the social commentary that was at the heart of much of his work. In th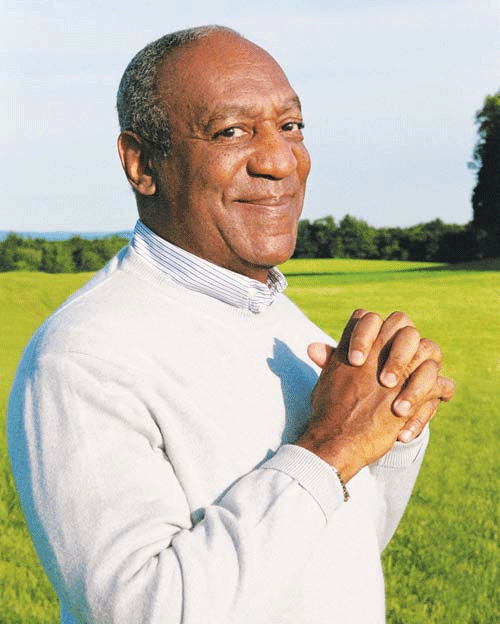 e early '70s, he was one of the founding creators of The Electric Company, an educational children's program that operated under the auspices of PBS. Kids raised in the '70s will remember the show, which used sketch comedy to develop grammar and reading skills. Cosby was joined on the show by Morgan Freeman and Rita Moreno.
Perhaps Cosby's greatest claim to fame occurred during this time, when he introduced the world to many of his high school friends: Weird Harold, Dumb Donald, Mushmouth and, of course, Fat Albert. The highly successful Filmation cartoon was a staple of Saturday morning television from 1972 to 1984. Through Fat Albert, Cosby taught a generation about tolerance, how to say no to bullies and acceptance of those who are a little different from you.
When Fat Albert wrapped in 1984, Cosby tackled his next big thing, which was the creation of the iconic The Cosby Show, which told the story of Heathcliff Huxtable, his wife Clair, and their children. The Cosby Show was an instant success, which stayed at the top of the ratings throughout its run. It spun off A Different World, which was to be a showcase for Lisa Bonet. Set on the campus of an historical African-American university, the show concentrated on education and young people. The show reflected the social consciousness that imbues Cosby's art.
Over the years he has appeared in many films, but has not gained the acclaim on the big screen that he did on television. A respected author, Cosby is at his best on the stage, which is where Fayetteville residents will have a chance to watch him shine during his Far From Finished tour. Tickets range in price from $40 to $70 and are available via Ticketmaster and at the Crown Box Office. The show begins at 8 p.m. For ticket information, visit www.atthecrown.com.
Photo: Funny man Bill Cosby is set to perform at the Crown on Jan. 17