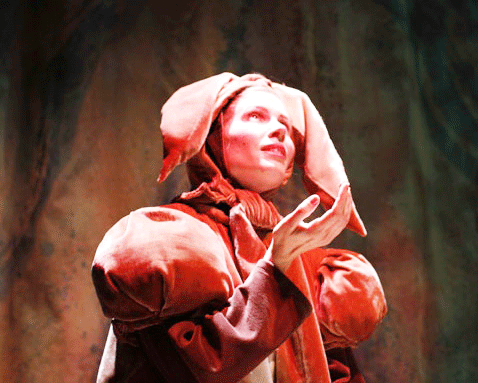 Every year, Fayetteville State University's Theatre Department puts on a children's production for the surrounding Fayetteville communities and institutions. This year — its headlining performance is The Velveteen Rabbit. Based on Elise Kauzlaric's adaptation, The Velveteen Rabbit is a retelling of the original story written by Margery Williams and published in 1922; in which toys come to life the minute humans leave the room.
"It's like the Pinocchio story," said Dr. Ernest Lamb, chair, department of performing and fine arts. "You have this old toy — this velveteen rabbit that nobody plays with because of these newer toys, but because this velveteen rabbit has such great love for children, the nursery fairy grants him a wish so that he can become a real rabbit. It's almost like Toy Story."
Performances for The Velveteen Rabbit will run in the Seabrook Auditorium from Feb. 13-15 at 9:30-11 a.m. on Thursday and Friday and 2 p.m. on Saturday. "We also have a fine arts series from the Imago Theatre called Frogz, where the performances are like the ones in Cirque du Soleil, but with these huge puppets," said Lamb. Performances for Frogz will also run in the Seabrook Auditorium on Feb. 10 with a 10 a.m. show for children, and a 7 p.m. show for the general public.
"We do the children's show every year, and we've done shows from Aladdin to Pinocchio," said Lamb. "We do it as a community outreach, for the fine arts series in general, and the tagline for the department in general is 'building community through the arts,' so we always try to have programming that's attractive to the different segments of our community. These two events happen to be dealing with children.
"We want to expose young people to theatre. Often times we find that at that age, they've never gone to a play. They may go to the movies, but to go to an actual play and see a live production of something with actors, and sets, and props; kids haven't really seen all that, so we do this really to expose them to the arts.
"In all reality, we look to target children of all ages, but usually our shows attract elementary and junior high school students, and it's the same thing for the Imago Theatre: ages four on up, so it should be something interesting for families and children of all ages."
For ticket information, call the FSU Box Office at 910-672-1724. Tickets for The Velveteen Rabbit are $3. General admission tickets for Frogz are $10.
Photo: The Velveteen Rabbit is a tale in which toys come to life. It opens at Fayetteville State University's Seabrook Auditorium on Feb. 13.