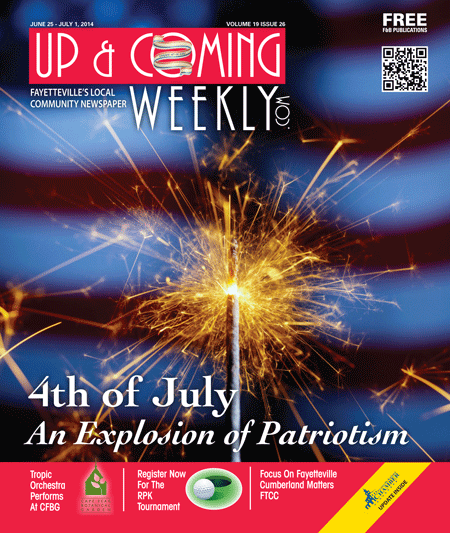 The Fourth of July is one of the happiest holidays of the year. From watermelon and BBQ in the bright summer day to the incredible fireworks at night, the entire day is a joyous celebration. It is a chance to reflect on the nation's history and revel in the freedoms our country offers. The day becomes all the more interesting with the many events happening in the area.
There is nothing like starting the day with a brisk run through the city. Starting this year, there is a race for those who enjoy a run. In fact, there are two different runs to choose from. Firstly, beginning at 7 a.m. on July 4, is the Firecracker 4 Miler. Online registration closes on July 1, and will be an additional $5 at packet pick up, which is on July 3. Friendly dogs are welcome at this race, and there will be water dishes along the route. All dogs must be on leashes and owners must pick up waste. Runners are also advised to bring their own water bottles. To encourage the reduction of plastic water bottle waste there will be coolers and not individual water bottles at water stations. The race begins at the North Carolina Veterans Park at 300 Bragg. Blvd. The course winds through lovely downtown Fayetteville. This run is sponsored by the Fayetteville Runners Club as a fundraiser to help promote running in the community. It is the inaugural race. To register or for more information visit http://www.active.com/fayetteville-nc/running/races/firecracker-4-miler-2014.
The second run is also an inaugural run and takes place on July 3. It is the Freedom Run. This event takes place at 7 p.m. and begins at the Medical Arts Center at 101 Robeson St. This 5 k also weaves though historic downtown. This is the first event of its kind in the area. It is a fundraiser for Rape Crisis Volunteers of Cumberland County. This group provides a valuable service to the community by providing free confidential services for any one who has been affected by sexual violence. The free services provided include a 24-houre rape hotline, counseling, support groups, courtroom advocacy and emergency room responders. Running this race not only benefits the runners bodies, it benefits the entire community. To register is $30, but children ten and under are $10. Registration closes at 6 p.m. on race day and online registration closes June 30. To register online or for more information visit the following site: http://www.active.com/fayetteville-nc/running/distance-running-races/rcvcc-freedom-5k-run-2014 or http://www.cincodemayo10k.org/Freedom_Run.php.
The music associated with American Independence day is unique to the occasion. The patriotism, spirit, and excitement infused into the songs are palpable and it translates into a powerful performance. On July 1, the North Carolina Symphony performs, free to the public, in celebration of Independence Day. Their performance features old-fashioned patriotic classics. The concert opens with the National Anthem and Miss North Carolina 2012 Arlie Honeycutt will narrate "Liberty for All." The concert is held at Festival Park at 225 Ray Ave and begins at 8 p.m. For more information visit http://www.ncsymphony.org/events/index.cfm?view=details&viewref=calendar&detailid=1130&eid=2019&sdate=7/1/2014.
Modern music can also capture the spirit and excitement of Independence Day in enjoyable and relatable ways. This year the famous and greatly anticipated Fort Bragg July 4th Celebration features Josh Turner and .38 Special. Josh Turner is a double-platinum selling country singer. His style is heavily influenced by Bluegrass and he is known for his engaging and warm entertaining style. He is set to perform from 6:30 p.m. until 7:45 p.m. The other musical guest, .38 Special, is an American rock band originally formed in Florida. Their musical style has been described as arena-style rock with roots in southern rock. Their scheduled performance time is 5-6 p.m. This combination of performers is sure to provide a little something for everyone.
Music is not the only great thing happening at the Fort Bragg July 4th Celebration, however. Starting at 3 p.m. Kiddieland, which features such fun as bouncy houses and food vendors, opens. From 6-6:30 p.m. The Black Daggers Parachute Demonstration Team will enthrall the crowds with feats of bravery and agility in the skies. From 7:45 p.m. until 7:58 p.m. the Garrison Commander will give his remarks followed by the National Anthem and Flag Ceremony. Both of these powerful symbols lie at the very heart of American history and culture. To provide an extra dash of rousing classic patriotism, the 82nd division All American Band will also perform from 8:42 p.m. until 9:42 p.m. One of the favorites that they will play is the 1812 Overture. The final event of he evening is the most spectacular, the fireworks. From 9:42 p.m. until 10 p.m. the skies above Fort Bragg will be ablaze color. This event is open to the public, but it is advised that participants arrive early. There is a designated tent area with spaces for rent. It is $15 for spaces or $35 for an MWR tent and space. Rentals must be made in advance and can be done at www.fortbraggmwr.com. No pets, glass bottles, cans or grills are allowed at the event. The Main Post Parade Field, where the event is held, is located across from Womack Hospital on Reilly Rd. For more information visit the following website http://www.fortbraggmwr.com/july4th/.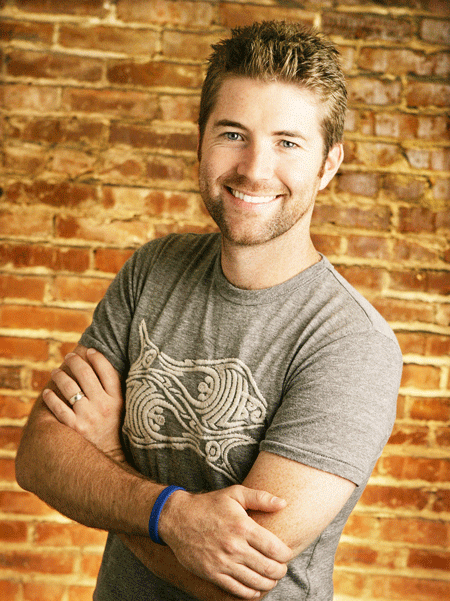 For the Town of Hope Mills, the annual 4th of July Celebration begins at 10 a.m. Bright colors, smiling marchers and the upbeat festive calls of marching bands will flood the streets for the traditional 4th of July Parade. From noon until 9 p.m., there will be all manner of celebration in the streets. Parade bands perform all day long, providing a festive atmosphere. There will also be food vendors, arts and crafts. children's activities, and inflatables. Starting at 9:15 he fireworks display will begin. For more information call 423-4314 or visit http://www.hopemillschamber.org/index.php/component/k2/item/14-town-of-hope-mills-4th-of-july-parade.
Main Street in Spring Lake will also be a center of celebration for Independence Day. Beginning at noon, Main Street will have activities for the entire family. All day long there will be live entertainment and bands performing a variety of music. There will be something for everyone to enjoy. To help stay cool in the summer heat there will be water activities and in celebration of American industrial prowess, don't miss the car show. Lining the street will be food and craft vendors as well. For the younger crowd, there is also a Kid Zone full of activities intended for children. 9 p.m. brings the end of the celebration, but like any great festival it ends with a bang. The final event of the day is the fireworks display. For more information visit http://events.fayobserver.com/spring_lake_nc/events/show/370719801-4th-of-july-festival-on-main-street or call 497-8821.
Photo: Country music star, Josh Turner is set to perform at Fort Bragg's 4th of July celebration.