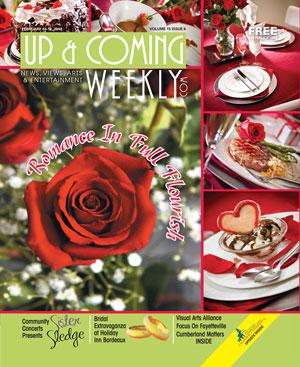 "How do I love thee? Let me count the ways ..." —Elizabeth Barrett Browning
Instead of counting the ways, lovers often times fi nd themselves looking for ideas to show they love that special someone this time of year. Sure, the classics work: Flowers and chocolates are appropriate enough and fairly easy to acquire in short order. But, if you are looking for something a little more to really let your sweetheart know what they mean to you, here are a few ideas designed to wow your sweetie.
In what has become an annual tradition over the past five years, the Downtown Alliance is offering horse-drawn carriage rides through historic downtown on Feb. 13 from 1-8 p.m. The white "Cinderella" carriage seats four to six people and tickets cost $15 per person, however, private rides are available for $60. Reservations are not required but are recommended. Each ride lasts about 20 minutes. Tickets can be purchased at City Center Gallery & Books or by calling 678-8899.
The Methodist University Chorale is offering a similar experience with graduated packages. For between $10 and $30 an ensemble of singers will serenade your sweetheart at work, home or anywhere else you choose in the greater Fayetteville area on Feb. 12 between 10 a.m. and 7 p.m. Call 630-7153 for more information.
Radio station WKML is offering a special Valentine's Day package for its listeners. Get a dozen red roses, a handmade chocolate heart courtesy of the Chocolate Lady and a sterling silver diamond key charm bracelet courtesy of Helzberg Diamonds — all of this delivered by Don Chase, Deano or Larry K. Smith while wearing a tuxedo. Deliveries will be made by noon on Feb. 12.
There is a limited number of packages available. To purchase yours visit http:// wkml.com. Proceeds benefi t St. Jude Children's Hospital.
The Renaissance Day Spa is offering a series of Valentine packages that include everything from an aroma therapy massage and mud body treatment to couple's massages, facials, manicures, pedicures and a spa lunch. The prices range from $165 to $480. Visit www.therenaissancedayspa.com or call 484-9922 for more information.
Mihwa's on Robeson Street has some great specials, too. Whether it is a Swedish massage with a sea salt body scrub and conditioning, a facial or a couple's massage this salon and spa can make Valentine's Day special. Prices range from $95 to $150. For more information, visit www.mihwas.com or call 423-4466.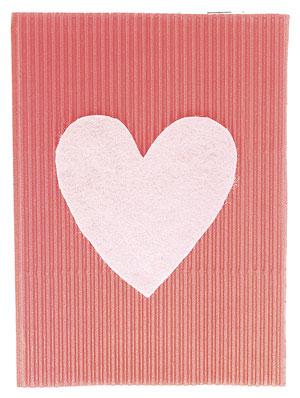 If dinner is more your cup of tea, Fayetteville restaurants are going out of their way to meet your needs. Several local eateries have revved up their menus with this holiday in mind.
The Doubletree Hotel on Cedar Creek Road is offering a Valentine's Champagne Dinner for Two for $95. It includes an appetizer, salad, surf & turf entree with mashed potatoes and a vegetable medley or an entree of a 4 oz. fi llet, crab cake and shrimp with mashed potatoes and a vegetable medley. The meal includes a bottle of champagne and chocolate-dipped strawberries.
A downtown favorite, Pierro's is offering a dinner for two for $59.99. Reservations are available by calling 678-8885.
Scrub Oaks, on Ramsey Street has put together a Valentine's package that includes champagne cocktails, appetizers, choice of 16 oz. bone-in rib eye or crab imperial stuffed salmon, hand-crafted chocolate-covered strawberries and a longstemmed red rose for the ladies. It costs $40 per person and runs Feb. 12-14. Call 884-3072 for reservations.
If you want to make a weekend of the holiday, a local hotel is only too happy to help. The Holiday Inn Bordeaux has a romantic weekend package for $145.99. Guests receive overnight accommodations, dinner for two in the hotel restaurant, champagne and strawberries in their room and breakfast for two in the Cafe Bordeaux. The offer runs Feb. 12-14. Call 323-0111 to make reservations.