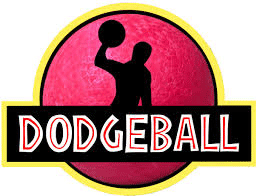 Being active is important to being healthy. Having fun and helping a great cause is a plus! Better Health of Fayetteville is hosting its first ever, Diabetes…Dodge It! For Better Health Dodgeball Tournament. The tournament will take place Saturday, Aug. 23 at 9 a.m. at Freedom Courts Sportsplex on Gillespie St. in Fayetteville.
Founded in 1958, Better Health is a nonprofit, charitable organization and relies upon local foundation, community and donor generosity for its funding. Better Health is dedicated to bridging gaps in healthcare services for Cumberland County residents by providing: diabetes awareness, education and self-management programs, childhood obesity prevention and education, loans of medical equipment and financial assistance for emergency medical needs.
Judy Klinck, Better Health executive director, said that she has had many verbal confirmations of participants, and if everyone saying they'll be there comes, there will be a huge turn out. If it is successful, Better Health will continue to plan this event annually.
"This event fits our mission very well. We want people to know that exercise and fitness can be fun with the added bonus of improving their health and lessening their chances of developing Type 2 diabetes. No experience is necessary; we want people of all skill levels to come out and play," said Klinck.
The proceeds from the tournament will go specifically to diabetes awareness programs within Better Health. There are two divisions: middle school students and adult/open. The team registration fee is $100 for six players with up to three substitutes. Individuals who are not involved with a team but would like to participate can register for $25 and will be placed on a team. Pre-registration is suggested and those who registered before August 8 are guaranteed a tournament T-shirt(6 per team, 1 per individual). The winning team in the adult/open division will take home $500 in prize money, while the top middle school team will receive $250.
Here's a quick primer on the rules if you aren't read up on them:
The Game
The object of the game is to eliminate all opposing players by getting them "OUT". This may be done by:
1. Hitting an opposing player with a LIVE thrown ball below the shoulders.
2. Catching a LIVE ball thrown by your opponent before it touches the ground. Definition: LIVE: A ball that has been thrown and has not touched anything, including the floor/ground, another ball, another player, official or other item outside of the playing field (wall, ceiling, etc)
Boundaries
During play, all players must remain within the boundary lines. Players may leave the boundaries through their end-line only to retrieve stray balls. They must also return through their end-line.
The Opening Rush
Game begins by placing the dodgeballs along the center line – three (3) on one side of the center hash and three (3) on the other. Players then take a position behind their end line. Following a signal by the official, teams may APPROACH the centerline to retrieve the balls. This signal officially starts the contest. Teams may only retrieve the three (3) balls to their right of the center hash. Once a ball is retrieved it must be taken behind the attack-line before it can be legally thrown.
Timing and Winning a Game
The first team to legally eliminate all opposing players will be declared the winner. A 3-minute time limit has been established for each contest. If neither team has been eliminated at the end of the 3 minutes, the team with the greater number of players remaining will be declared the winner. Details on overtime can be found in the NADA Rule Book.
Get your friends together, create the dream team and do something different to make a difference. For more information, please visit betterhealthcc.org or call (910)-964-3069.